Maximo Park: people are wondering if we're going to go down the dumper
5 February 2014, 17:58 | Updated: 6 February 2014, 12:19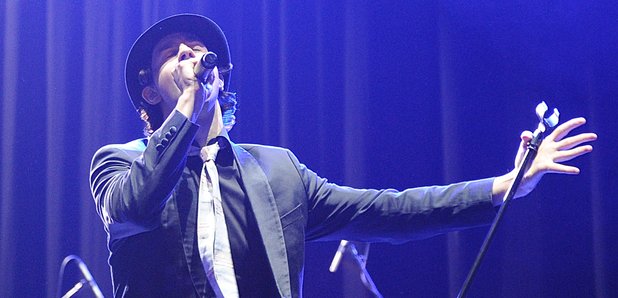 Maximo Park frontman Paul Smith has told Radio X their festival schedule may depend on how well new album Too Much Information does.
The record was released on Monday - and is Danielle Perry's album of the week on the Radio X Evening Show.

"I think people often wait to see how your album does," Paul admitted when asked if they'd be appearing in many fields this summer.

"It's all very industry, which is stuff we don't even deal with, even though we obviously put records out and we want people to buy them and come to our shows in their droves. You kind of wonder," he told Danielle.

"A lot of things are on the cards, I can reveal that.

"People are wondering if we're going to go down the dumper, down into the bargain bins [laughs] and if we do you won't see us at as many festivals but we're quietly confident and I think you'll see us up and down the country over the summer period, definitely."

Not that they need to worry, Too Much Information is number six in the midweek album chart.