Manic Street Preachers reveal details of The Holy Bible 20th anniversary reissue
6 November 2014, 14:13 | Updated: 6 November 2014, 14:16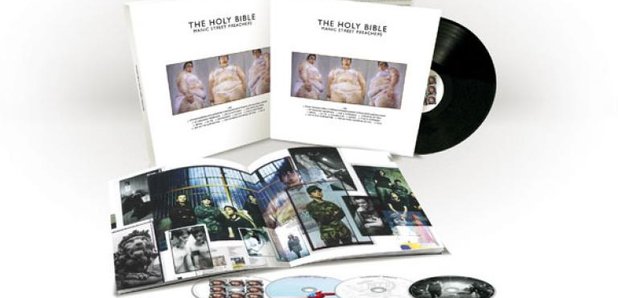 The band's seminal 1994 is to be re-released a deluxe edition, featuring a recording of a classic live show.
The Holy Bible 20 will include a heavyweight 180gm remastered version of the album, plus four CDs: the remastered album, the rare "US Mix" of the LP, a collection of B-sides and a recording of the Manics live at London's Astoria in December 1994.

The Astoria shows were the very last to feature Richey Edwards as part of the band, before he went missing the following year.

The live disc also features acoustic tracks recorded earlier this year by the BBC.

Also included is a 40-page book, including rare photos and imagery, handwritten lyrics and notes from Richey and much more.

A very limited edition will be available as a signed deluxe 12" x 12" box set edition containing the original album on vinyl.