Nicky Wire: We've Done Strings And Guitars To Death
19 September 2013, 06:00 | Updated: 20 September 2013, 14:32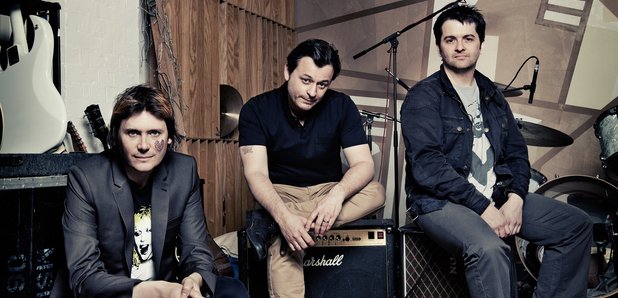 Rewind The Film, Manic Street Preachers' eleventh album and the follow up 2010's Postcards From A Young Man, was released this week and Nicky Wire has admitted to Radio X it signals a different era for the Welsh trio.
The record only has one electric guitar solo but has seen the band embrace brass, calling on drummer Sean Moore's skills on the trumpet.

"It's a very sad and quiet album so we did want to have some uplifting moments which I think brass always gives you," the bassist told Radio X's Danielle Perry. "That melancholic uplift - it combines so many emotions,"
"We've done strings to death, we've done guitars to death.
"It was a big risk for us because obviously big string sections, big guitar hooks are a big part of our sound and they always have been so for us. It is a radical shift".
Rewind the Film features collaborations with Richard Hawley, Lucy Rose and Cate Le Bon and song titles include This Sullen Welsh Heart and Anthem For A Lost Cause.
"It's just about mortality really, it's just realising that we're the grown-ups now - we've all got kids," Nicky continued.
"We've held on to that rock 'n' roll dream right up until Postcards From A Young Man - an album we dearly love but felt like the last hurrah of a kind of British tradition of a great rock band. Afterwards it just didn't feel like there was anywhere left to go but to go less."