Nicky Wire: "The 90s May Never Happen Again."
12 November 2015, 11:24 | Updated: 12 November 2015, 11:43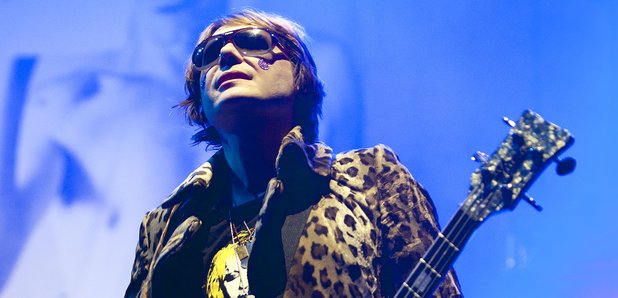 The Manic Street Preachers man was chatting to Radio X about guitar music infiltrating the mainstream in the mid-nineties.
Nicky Wire has spoken out about the uniqueness of the nineties music scene. Speaking with Radio X, the Manic Street Preacher's bassist said he feared that the era could never be recreated, especially guitar music's role in the mainstream.
"I think from '94 to '97 really it was just an amazing time of infiltrating the mainstream whilst taking risks" Wire said. "Not just the quality of the songs but also the diversity of the bands - just the way one minute it would be Ok Computer, next minute it would be Everything Must Go, the next it would be Massive Attack - just relentlessly great records for those three years."
"It just felt like the mainstream had been properly subverted at that point with brilliant acts, which may never happen again, I guess."
But what do I know!" he went on to joke.
This sentiment is shared by Noel Gallagher, who recently went on a tirade against the current music scene. Speaking to Esquire, Gallagher said "The new generation of rock stars, when have they ever said anything that made you laugh? When have they ever said anything you remember? People say, 'They're interesting.' Interesting! I don't want interesting! Rock and roll's not about that."

Nicky Wire dropped by Radio X to chat about next year's Everything Must Go anniversary show, which will take place at Swansea's Liberty Stadium on 28 May 2016.