Nicky Wire: T In The Park was the first time way played as a trio
11 July 2014, 11:04 | Updated: 11 July 2014, 12:40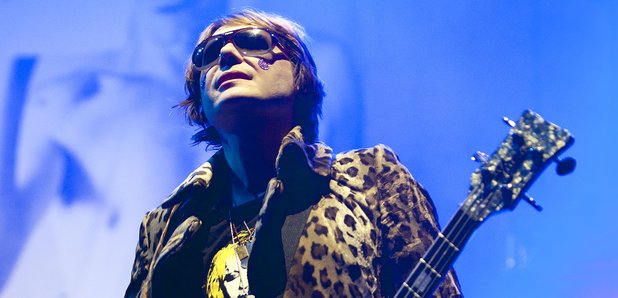 The Manic Street Preachers bassist has been telling Radio X about the band's debut appearance at the festival, twenty years ago.

Nicky told Radio X Scotland's Jim Gellatly: "We did it as a three-piece, because Richey [Edwards] was in hospital. I think we were on below Blur. I remember it really well. It was hot, it was sweaty and we were full of mad energy."
The show came at a stressful time for the band - with Edwards hospitalised over alcohol problems and issues with self-harming, it was also rumoured that James Dean Bradfield was suffering from nervous exhaustion and the band's future was in doubt. But it wasn't to be the last time the band played T In The Park.

"When we headlined in 1999, that was just one of the greatest gigs ever. I ended up giving away Sean's drum kit away to the audience. And then I realised that Sean was staring at me with that kind of "I'm going to stab you with my drumstick" look.

"It's a pretty special festival, actually. You ask any band and noone will have a bad word to say about it. It's all down to the crowd, it's like a gigantic version of Barrowlands."
Manic Street Preachers play the King Tut's tent at T In The Park tonight (Friday 11 July).