Last Manic Street Preachers album was "mid-life crisis" says Nicky Wire
18 June 2014, 09:00 | Updated: 27 June 2014, 18:02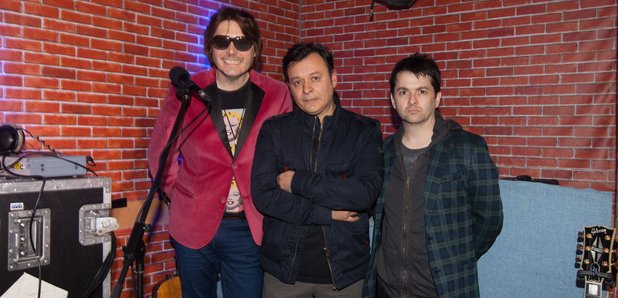 Nicky Wire from Manic Street Preachers has told Radio X the band are on better ground as they prepare to release new album Futurology.
The record is the follow up to Rewind the Film, which was only released at the end of last year. The bassist admitted to Radio X's Fraser Thomson that they feel back on track with it.

"It's quite an optimistic record for us actually, full of life and vitality," Nicky explained. "Rewind the Film was very much the polar opposite, the tender acoustic intimate mid-life crisis album, but this album just feels brimming with ideas and vitality."

Futurology is released 7 July 2014 - less than ten months after the release of Rewind The Film.

"We kind of did them together, it's a very schizophrenic experience but then we're very schizophrenic people," Nicky continued.

"We recorded so many tracks over the last two years it felt pretty obvious they didn't fit together so it's kind of both sides of out psyche."