James Dean Bradfield Reckons Music is Dead
10 January 2011, 10:45 | Updated: 31 August 2013, 19:20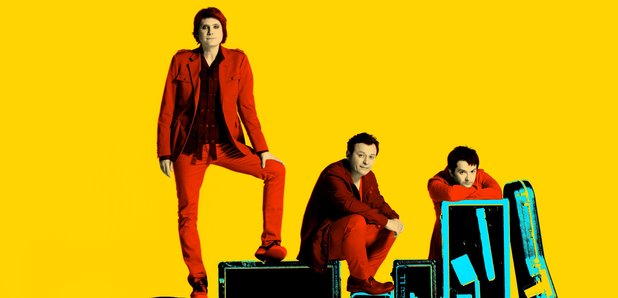 James Dean Bradfield from The Manics reckons all new bands around at the moment are full of people on 'gap years'.
He told the Daily Record that being in a band is no longer a "badge of honour", just something people do before moving on to a proper job.
He told the paper that you only get stand-out albums rather than consistent bands these days:
"Look at the first Clash album through to Sandinista. It is a great line that band walked and you knew they were great enough to screw up and get there in the end. If a band has success now, straight away they form a side project or give their songs away to a superbrand. It doesn't feel like being in a band is a badge of honour."
But he says it's a problem with the music industry as a whole, not just indie bands:
"I was looking at the Top 40 and it's like the indie wars never happened. It's as if Manchester, Seattle and Britpop never existed. Britpop meant guitar bands were in the top five every week. For a guitar band to be in the Top 40 now is a rare thing. It's all pop music. It is really depressing."
The band finished 2010 by headlining Radio X's Winter Wonderland with Jose Cuervo at the O2 Academy Brixton.
They'll be back at the venue January 21 and 22 to play those rescheduled dates from last year - after they had to cancel two dates because of illness.