Manic Street Preachers: "A Holy Bible show would be difficult"
22 July 2014, 13:56 | Updated: 22 July 2014, 13:57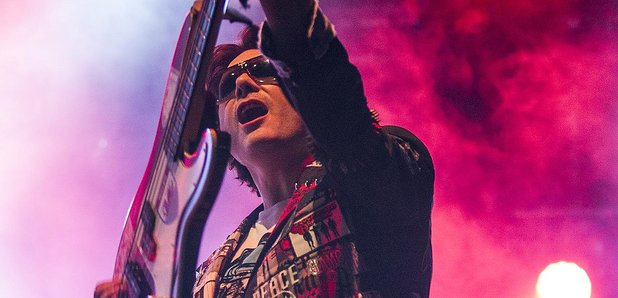 Nicky Wire tells Radio X that the band would need to "be in the right mindset" to perform the classic album in full... but he doesn't rule it out.
Rumours that the Manics would play the classic album The Holy Bible in full twenty years after its release have been floating around for several months now.

However, speaking to Radio X's Sunta Templeton at the Benicassim festival in Spain this weekend, bassist Nicky Wire claims that the band still haven't made up their mind.

"We're just yinging and yanging about it as we speak," he said. "We were talking about it just then, actually.

"I like to think it would be good. But 20 years is a long time. The attitude we had then - we weren't singing about Parklife and stuff, we were singing about the holocaust, while the rest of Britain bathed in the grow of euphoria.

"To get that mindset in your head is pretty difficult. You have to be convincing. If we did it just to enjoy ourselves would be wrong."

Manic Street Preachers released their new album Futurology at the beginning of July and Wire claims that the lyrics this time around are more optimistic

"It's about being in love with ideas, really. My theory is you can only really write what you're interested in. If you're interested in your girlfriend and writing love songs forever… then, good on you. But I'm not.

"It'd be fake if I was writing about my twenty year wedding anniversary. Even though it was very nice and I enjoyed it. I don't really feel the need to write a song about it."