New Manics Album: Pretty F**king Miserable Stuff
17 July 2013, 17:33 | Updated: 1 September 2013, 23:39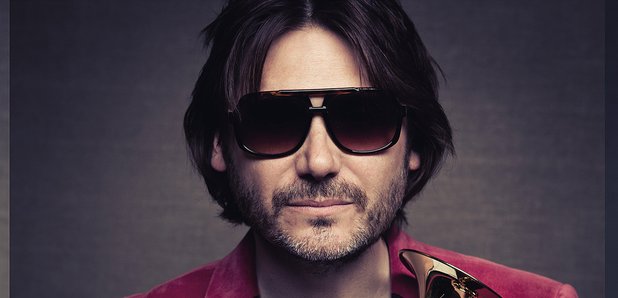 As Manic Street Preachers prepare to release new album Rewind The Film bassist Nicky Wire has told Radio X it's an intense time for the band.
"It's lovely to be back but there's an immense amount of fear as well," he told Danielle Perry on The Radio X Evening Show.
"The last original album was Postcards from A Young Man which was pretty much three years ago. It's that excitement mixed with fear and proving yourself."

Rewind the Film, their 11th album, will come out three years to the day after the last Manics studio record and was recorded in the bands studio in Cardiff as well as Hansa in Berlin.

It's coming out on September 16 - a week after single Show Me The Wonder - but the only thing we've heard so far is the title track which features Richard Hawley on vocals.

"We tried to make this come back with something dramatic this time, I guess," Nicky said of the song. "Six and a half minutes of uplifiting heartbreak.

"We didn't want to try and force a hit single, which for us is a different phase for the band."

Hawley's appearance is one of three collaborations on the album which Nicky says has helped create a more melancholy sound for the band.

"There is a lot of sparse, acoustic, delicate [songs].... a track Lucy Rose duets on called This Sullen Welsh Heart. This track called 4 Lonely Roads, which is totally sung by Cate Le Bon which is very folky really for us. There is a lot of delicate... Show Me The Wonder is probably the most upbeat song on the album," he admitted.

"It's pretty fucking miserable stuff."
Listen to the full interview:
Rewind The Film tracklisting:
This Sullen Welsh Heart
Show Me The Wonder
Rewind The Film
Builder of Routines
4 Lonely Roads
(I Miss The) Tokyo Skyline
Anthem For A Lost Cause
As Holy As The Soil (That Buries Your Skin)
3 Ways To See Despair
Running Out Of Fantasy
Manorbier
30 Year War

The band will play O2 Shepherd's Bush Empire on September 24 and Manchester Ritz September 27 as part of a tour in support of the record.


The tour dates are:
September 13 - NEWPORT, Centre
September 20 - DUBLIN, Olympia
September 23 - BRISTOL, Colston Hall
September 24 - LONDON, O2 Shepherds Bush Empire
September 27 - MANCHESTER, Ritz
September 29 - GLASGOW, Barrowland