The Maccabees: "It's taken us a long time to figure out continuity in a record"
4 August 2015, 12:54 | Updated: 4 August 2015, 14:08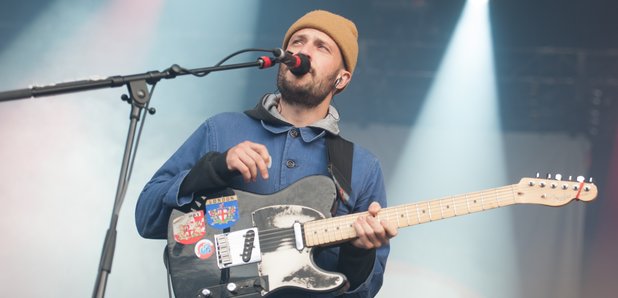 The band have been telling us how they think they've finally nailed the secret to making an album…
Speaking to Al Lorraine backstage at last weekend's Gentlemen Of The Road stopover, Orlando Weeks and Hugo White explained that their new album, Marks To Prove It, has taken two years to record as they've been working out how to create a connection between the different styles across their songs.

"I think one of the strengths of the record is that if you listen to the first song and listen to the last song, they don't feel like they're the same band," they explained.

"Hopefully, over the process of the record, they all explain each other… they give each other context."

"It's taken us a long time to figure out that continuity, and that was one of the reasons the album took so long to make."

The band were performing alongside Mumford And Sons at their travelling festival in Aviemore, Scotland. The Maccabees' new album, Marks To Prove It, is out now.