WATCH: Remember The Maccabees' Epic We're Walking In The Air Cover?
24 December 2017, 16:00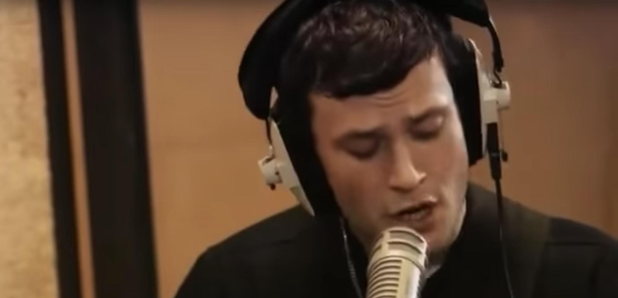 Get into the festive mood with the band's re-working of a Christmas classic.
If you've seen The Maccabees' version of the Home Alone theme song, you'd know they're partial to covering a Christmas tune.
And back in 2012, they took on one of the most iconic tracks of them all: Walking In The Air from the 1982 animated short film, The Snowman.
Before watching this, you'd probably be right to assume there's no way to make a version more moving than the original, but as always The Maccabees exceed expectations.
Re-live their magical session below:
Is someone chopping onions?
If (like us) you're devastated about the band splitting up, there's still time to see them live on their farewell tour next year.
Due to unprecedented demand, the Marks To Prove it five-piece will do five nights in total, playing two nights at Manchester's O2 Apollo and three nights at London's Alexandra Palace respectively.
SEE THEIR FULLY ANNOUNCED 2017 DATES BELOW:
27 Tues June - MANCHESTER, O2 Apollo - SOLD OUT
28 Wed June - MANCHESTER, O2 Apollo - SOLD OUT
29 Thurs June - LONDON, Alexandra Palace - *NEW DATE ADDED*
30 Fri June - LONDON, Alexandra Palace - SOLD OUT
1 July - LONDON, Alexandra Palace - SOLD OUT
Photo: YouTube/SEAT