Gateway Tracks: 10 Songs To Make You Love The Maccabees
30 July 2015, 16:11 | Updated: 30 July 2015, 16:32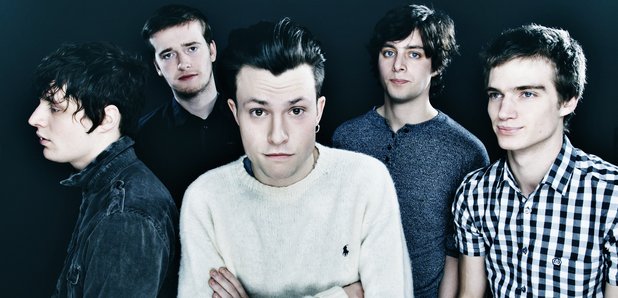 As their fourth, and some would say most accomplished, album drops, Radio X takes a look at the tracks that define The Maccabees. If you're not a fan, you will be after this.
X-Ray
As their first single, X Ray was a big, bold statement of intent. Sure, The Maccabees could do the indie landfill thing, but they were much better at penning a riff heavy rock track.
First Love
First Love is the track that defines early Maccabees; no nonsense indie goodness. The quirky lyrics, shouty delivery and raucous guitars scream of the mid-noughties. It had barely been released a week before becoming a must play for an indie disco DJ.
Grew Up At Midnight
The closing track off the critically acclaimed Given To The Wild, Grew Up At Midnight is an emotive ballad that's as anthemic as it is touching. Orlando's vocal, in particular, shines through in this ode to adolescence.
Precious Time
One of the final tracks to be released from the band's startling debut, Precious Time showed the world that The Maccabees weren't a one trick pony. It has all the jangling indie guitars that people were starting to love in 2007, but structurally and rhythmecially the track looks forward. The huge, unforgettable sing-along chorus made Precious Time an instant favourite live.
Can you Give It
One of the leading tunes from Wall Of Arms, Can You Give It brings one of The Maccabees most under sung elements to the forefront - the bass. In this song, the bass rolls and tumbles, weaving the whole piece together.
Marks To Prove It
Marks To Prove It jumped out of the speakers when the fourth album of the same name was announced. It's furious and fast, but with just enough care and thought to have space in the chaos.
No Kind Words
One of their darkest moments, No Kind Words lead their second album Wall Of Arms. The heavy bass, intrinsic guitar playing and moody delivery marked a new direction for the band.
Pelican
After a few years out of the limelight, The Maccabees returned with one of their most radio friendly tracks ever. Pelican was a huge, thumping rock n' roll song; something that was hinted at back in the early days with X Ray.
Toothpaste Kisses
Arguably their most tender moment (and easily one of their finest), Toothpaste Kisses could have been lifted straight out of a sentimental American teen romance movie. Delicate, smart, and with a whistle that you just can't shake.
Went Away
Went Away is a song that rolls all the elements of The Maccabees into one; the thumping drums, choral vocal, and the the reverb clad guitar driving the track. As always, Orlando's voice is perfect.
MORE GATEWAY TRACKS