Five Reasons You NEED To Catch The Maccabees' Farewell Shows
9 December 2016, 15:12 | Updated: 12 December 2016, 09:43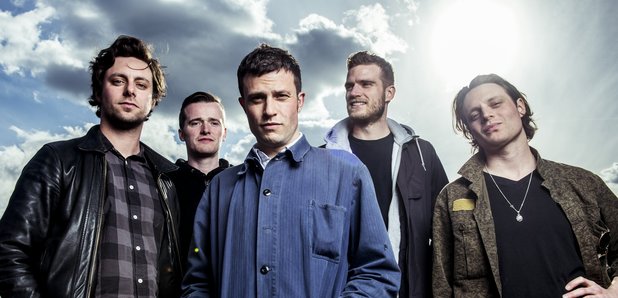 Here's why we won't miss the chance to see the band for the very last time.
Tickets to The Maccabees' last ever shows went on sale today, with the band adding a second date at the Manchester O2 Apollo due to popular demand.
As we prepare to wave goodbye to Orlando, Felix, Hugo, Rupert and Sam next year, Radio X takes a look at why their farewell gigs are NOT TO BE MISSED.
1. You're guaranteed to get a career-spanning set
With 14 years and four albums under their belts, the band are sure to treat us to everything from Toothpaste Kisses to Something Like Happiness, chronicling their rise from catchy indie hitmakers to critically acclaimed giants.
2. There'll be plenty of sing-a-longs
Orlando and co. are guaranteed to have a dedicated chorus of backing singers in the crowd no matter what they play. But there's sure to be huge moments at their farewell gigs when they belt out the likes of First Love, Love You Better and Pelican. In fact, if you're quiet, you can almost just hear the crowd singing Precious Time right now..
3. Two words: Homecoming gigs.
With two huge shows planned for Alexandra Palace, we're sure to be treated some really special moments from the London boys on their home turf. Plus, the gigs in the capital city fall on a Friday (30 June) and Saturday (1 July), so we know the audiences will be going ALL OUT.
4. Tears... and lots of them.
The band are gentle souls, so we reckon this gig will be a proper tear-jerker. If you don't want it to look like someone's been cutting onions, it's probably best you don't look at Orlando...
5. Duets with Famous Friends
The Maccabees are good friends with everyone from Jamie T and Mumford And Sons to Florence And The Machine, and we reckon at least ONE of them will make a guest appearance at their final shows. After all, it would be rude not to...
Get in the mood with this video of Jamie T joining them for Marks To Prove It at Glastonbury 2015:
Bring it on!