Carl Barât: The Libertines' Hotel Is Like The Young Ones (VIDEO)
21 August 2018, 13:15 | Updated: 21 August 2018, 18:34
The Don't Look Back Into The Sun rocker spoke to Chris Moyles about their "hair-brained" idea of opening a hotel in Margate.
Carl Barât has compared The Libertines' new hotel set-up to The Young Ones.
The rocker called into to The Chris Moyles Show and talked about the band's "hair-brained" idea to open up the Margate-based lodgings and studio, which will go under the name The Albion Rooms.
Watch our video above.
Talking about the venture, the What Katie Did singer said: "The point being is that we've now got a first, world-class studio, and we've got a couple of bars which we're opening, and a place that the band are living- Pete's living there right now.
"We've all been living there, and it's been like The Young Ones, which is interesting, but we've all been together. We've been a band in that real sense, which we've not been since we were kids."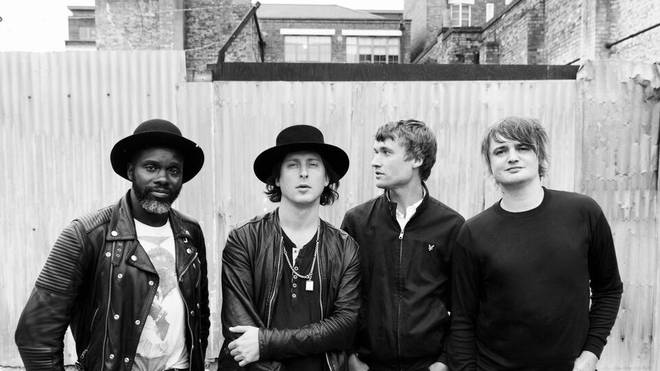 When quizzed by Moyles whether he wasn't afraid of losing money on the venture, Barât replied: "You know the amount of money it takes to make a record, and people going to far-flung places and pay for expensive studios?
"If you put that down on a building - was the initial idea - then you can sort of rent the amount of money spent and effectively own the place".
He added: "So it started like that and then of course we ran out of money, and then we had to do some gigs..."
See The Libs' Hotel in a sneak peek video which they shared earlier this year:
The Libertines have announced they will end touring to concentrate on their new album, playing their final gig at Margate's Wheels and Fins Festival.
Before that, they'll be headed to Victorious Festival this weekend, headlining the Common Stage on Friday 24 August.
Radio X will be there in the Strongbow Yard, and Johnny Vaughan will be kicking things off with the 4-7 thang live on Friday night, while Gordon Smart will be broadcasting his show from 1pm – 4pm on Saturday and Sunday.