PHOTO: Pete Doherty Smashes Local Cafe's Breakfast Challenge
22 August 2018, 20:22 | Updated: 22 August 2018, 20:26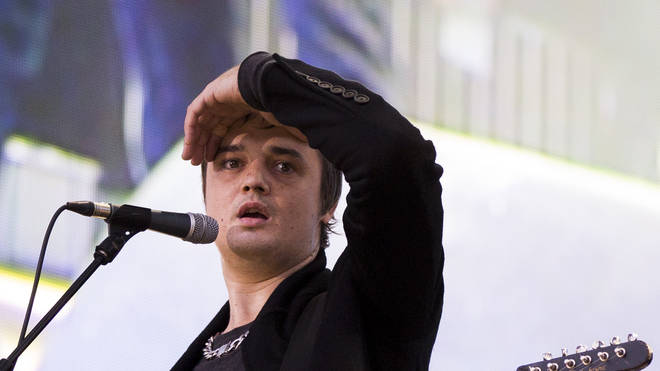 The Libertines frontman has become one of the few people to wolf down the meal at the Dalby Cafe.
You might think Paris-loving Pete Doherty was more fond of a coffee and croissant in the morning, but this story has proved he's a big lover of a full English.
As reported by Kent Live, The Libertines frontman completed a mammoth English Breakfast eating challenge at the Dalby Cafe in Cliftonville, Margate which saw him wolf down a huge fried breakfast in under 20 minutes.
See an image of the rocker conquer the huge dish, which included " eggs, 4 bacon, 4 sausage quarter pounder burger, chips, hash browns, onion rings, bubble, beans or tomatoes, mushrooms, 2 slices of thick bread and a tea or coffee" below:
According to the outlet, Doherty even scored the £11.70 meal for free for his efforts because he managed to join a handful of patrons who had polished it all off in under the 20 minute mark.
Mark Ezekiel, cafe owner, said: "The challenge has been going since 2004, and 15 or 16 people have managed to complete it in total."Only five or six have managed to complete it in 20 minutes.
"He wolfed two thirds of it down in six or seven minutes. Usually we get people who eat quite a lot of it at first, but then they hit the wall and they can't go on anymore.
"He surprised everyone. He smashed it. He finished it in under 20 minutes as well so he got it for free."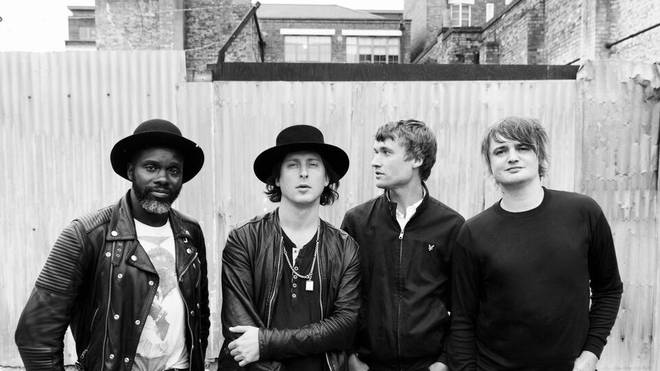 The Libertines have been spending plenty of time in the area of Margate since they bought a hotel there, calling it The Albion Rooms.
Carl Barat called into The Chris Moyles Show where he discussed why they really bought the building.
Watch our video to find out more about their venture here:
Talking about the venture, the What Katie Did singer said: "The point being is that we've now got a first, world-class studio, and we've got a couple of bars which we're opening, and a place that the band are living- Pete's living there right now.
"We've all been living there, and it's been like The Young Ones, which is interesting, but we've all been together. We've been a band in that real sense, which we've not been since we were kids."
The Libertines have announced they will end touring to concentrate on their new album, playing their final gig at Margate's Wheels and Fins Festival.
Before that, they'll be headed to Victorious Festival this weekend, headlining the Common Stage on Friday 24 August.