The Libertines Delay The Release Of New Album Anthems For Doomed Youth
21 August 2015, 13:50 | Updated: 21 August 2015, 14:24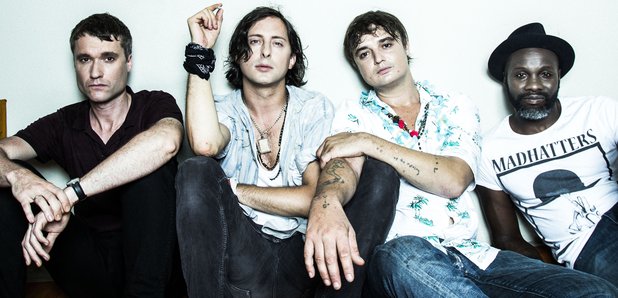 The Libertines have pushed back the release of their highly anticipated third album Anthems For Doomed Youth. Why have they done this? To make room for ANOTHER week of shenanigans.
A statement from the band says: "After overwhelming demand for the Somewhere Over The Railings events in Camden, commencing at the Bucket Shop on August 24th, the release of the new Libertines album, Anthems For Doomed Youth, has gone back one week, from September 4th to September 11th, to allow for more special events. The Libertines apologise for the delay."
To say sorry, the band uploaded two new tracks, called Anthems For Doomed Youth and Glasgow Coma Scale Blues. You can listen to the two songs below.
Glasgow Coma Scale Blues
Anthems For Doomed Youth
The Libertines previously announced a week of "shenanigans" in Camden, North London, ahead of the release of their new record Anthems For Doomed Youth. The celebration will include their documentary premiere, a new photo exhibition, "Pub Quiz", album playbacks and "surprises."
It's an absolute must for Libertines fans.
The band are also hosting a pop up shop called Bucket Shop. This will open one week earlier on 24 August from the "Rock 'N' Roll Rescue" charity shop situated next door to the Dublin Castle at 96 Parkway. The store will be selling and displaying rare memorabilia, trinkets, treasures and art. Every purchase will include a donation to the Rock N Roll Rescue charity.
Anthems For Doomed Youth will now be released on Friday 11 September.