Pete Doherty To Release The Whole World Is Our Playground As Single For Record Store Day
14 April 2016, 15:12 | Updated: 19 April 2016, 09:35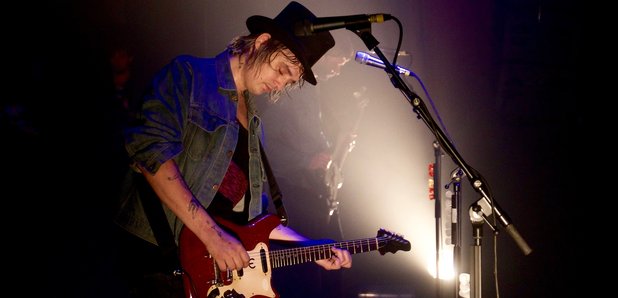 Don't miss John Kennedy's world exclusive first-play of the record, tonight on Radio X from 10pm.
Pete Doherty has announced the release of The Whole World Is Our Playground as a single for Record Store Day.
The track - which is taken from Doherty's forthcoming solo album - will be released on a limited edition 12 inch vinyl, on 16 April 2016.
The record - of which only 1,200 copies will be made - will be a split single featuring The Libertines singer on one side and James Johnson (PJ Harvey / Gallon Drunk) on the other.
However, fans anxious to hear the recording before Saturday can hear the world exclusive first-play on John Kennedy's X-Posure show, tonight from 10pm on Radio X.
Watch Doherty's video for the single below:
Meanwhile, Doherty is preparing to embark on his solo headline tour throughout May, playing the length and breadth of Britain, including two dates at London's Hackney Empire.
The Music When The Lights Go Out singer is also set for a headline show at the Batclan, where 89 people lost their lives in the Paris terror attacks, when it reopens on 16 November 2016.
Don't miss John Kennedy's world exclusive first-play of the record, tonight on Radio X from 10pm