Pete Doherty reportedly "decked" by Swervedriver frontman
9 December 2015, 11:43 | Updated: 17 December 2015, 17:18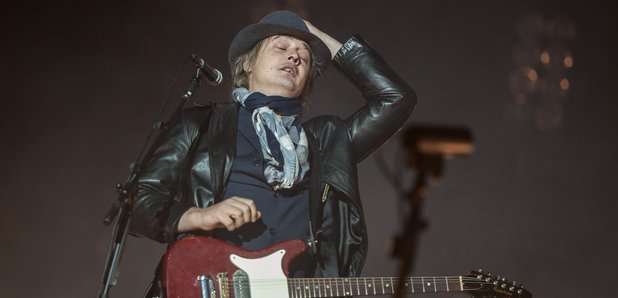 The Libertines star is believed to have had an "altercation" with Adam Franklin at a hotel in Hong Kong.
Pete Doherty is believed have been punched by the lead singer of Swervedriver.
The Camden band were in Hong Kong for the Cockenflap festival last month, and according to Adam Franklin, he hit the Libertines frontman after he swung for him at their hotel.
Describing the event to NME, Franklin revealed: "The hotel bar at the W Hotel in Kowloon was finally closing on Saturday night and someone invited Doherty and a few others back to our hotel room where there was a little after-party going on.

"He can't have been in the room for more than a minute or two before some kerfuffle broke out across the room - you'd have to ask him what that was about, although good luck getting anything out of him as he surely won't fucking remember - and he fell across to the side of the room where I was sat having a chat with Gary [Libertines drummer] and a couple of friends."

The singer alleged that Pete took a "swing" at him and missed, so he "stood up and decked him."
He added: "Gary, who I have to say is a lovely bloke, helped get him out of the room and [Doherty] was screaming 'He hit me! He hit me!' while people were pointing out to him that he had in fact tried to hit me first."
Pete Doherty has kept quiet following the reports, but a spokesperson for the Libertines told NME: "With adrenaline running high after the show in Hong Kong, there was an unfortunate short altercation/misunderstanding of which no one was injured and apologies were made soon after."