Pete Doherty Crucifixion Sculpture Goes On Show
19 February 2015, 16:30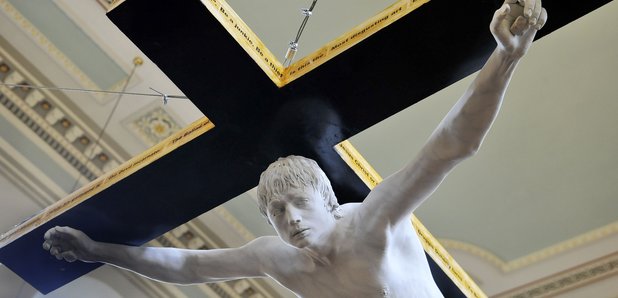 The singer posed for the artwork, which shows a lifesize version of Pete on the cross and will be on show at a London church from tomorrow.
A lifesize sculpture of a crucified Pete Doherty will go on show in a London church from tomorrow.

Named For Pete's Sake, it was originally made in 2008 as a collaboration between Nick Reynolds of Alabama 3 and Schoony, a special effect designer. Pete modelled in plaster for the sculpture.

Reynolds has said that at the time it was made, he felt Doherty was being crucified by the media.

The exhibition at the St.Marylebone Parish Church features other works of art based on Jesus and was set up by art curator Ben Moore to raise funds for a fund dedicated to finding his brother Tom. He disappeared in 2003.