WATCH: Pete Doherty Covers Oasis' Don't Look Back In Anger
9 December 2016, 12:19 | Updated: 9 December 2016, 12:41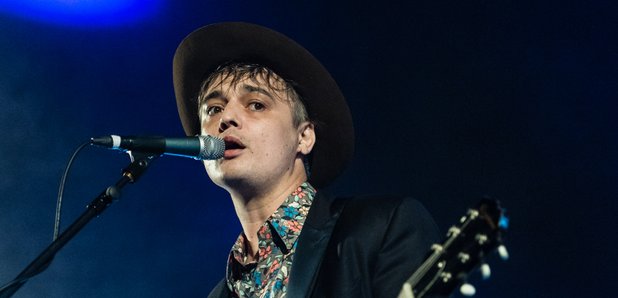 The Libertines star mixed the '90s classic with The Velvet Underground's Ride Into The Sun.
Pete Doherty covered a classic Oasis track at his gig at London Forum in Kentish Town on Tuesday (6 December).
Joined by his new band, the Puta Madres, the Libertines frontman treated his fans to a 22-song set, which included a rendition of the Manchester band's Don't Look Back In Anger, blended with The Velvet Underground's Ride Into The Sun.
Watch him perform the 1995 single from 4:00 below:
Doherty also ended his set with a cover of Leonard Cohen's Hallelujah, who passed away last month, joined by his Libertines bandmate Carl Barat.
Watch them here:
See Pete Doherty's full set, courtesy of setlist.fm here:
1. I Don't Love Anyone (But You're Not Just Anyone)
2. Last of the English Roses
3. Kolly Kibber
4. You're My Waterloo (The Libertines song) (with Carl Barât)
5. The Steam
6. The Whole World Is Our Playground
7. Weed Smoker's Dream
8. Oily Boker
9. The Travelling Tinker
10. Down for the Outing
11. Hell to Pay at the Gates Of Heaven
12. Wolfman
13. Gunga Din (The Libertines song) Play Video
14. Punk Buck bona fide (et in Americana ego)
15. A Fool There Was
16. Ride Into the Sun/ Don't Look Back in Anger (The Velvet Underground/Oasis cover)
17. Killamangiro (Babyshambles song)
Encore:
18. I Am the Rain
19. Fuck Forever (Babyshambles song)
20. La Belle et Le betê part II
21. Up the Bracket
22. Hallelujah (Leonard Cohen cover with Carl Barat).