Pete Doherty And Carl Barat To Open Nottingham Bar And Studio?
8 April 2016, 06:00 | Updated: 8 April 2016, 11:04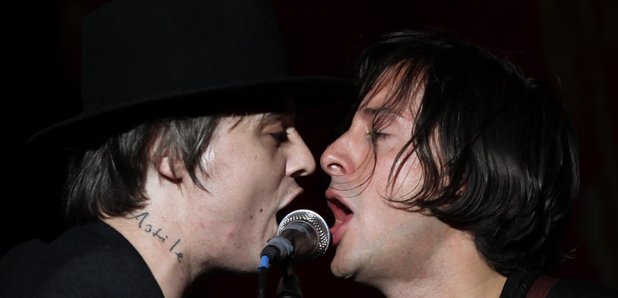 The Libertines singers are reportedly set to call the venue the Albion Rooms.
Pete Doherty and Carl Barat are reportedly set to open their own bar.
According to The Mirror, the Libertines bandmates will call the watering hole the Albion Rooms, and are planning to renovate the upstairs so it can function as a studio.
A source told the website: "Pete and Carl want somewhere of their own where they can hang out and make music in a relaxed environment.
"They want a social atmosphere so they can work on music when they're at their most creative."
Meanwhile, Pete Doherty is set to headline the North Stage at Liverpool Sound City. The Don't Look Back Into The Sun singer also continues his solo Eudaimonia Tour in May.