The Libertines Only Rehearsed 'One Hour' Before Hyde Park Show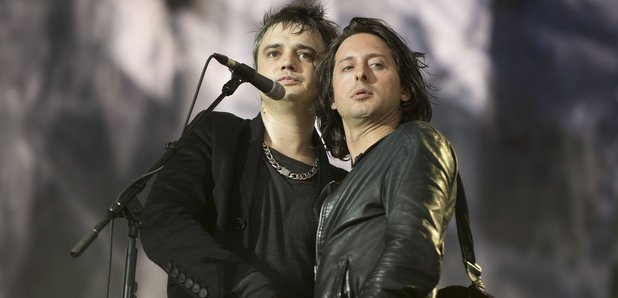 Shambolic as always, The Libertines speak out about their lack of preparation for their huge Hyde Park reunion show.
Drummer Gary Powell was speaking to Mojo about the gig, when he revealed that, although more rehearsals were planned, they were derailed by Pete Doherty.
The original rehearsal was originally supposed to happen in Hamburg, but Doherty drove the band away in his camper van."While we were inside looking around he decided to kidnap us and drove off. We ended up down the Reeperbahn getting hassled by some prostitutes and watching the football. Hilarious!" said Powell.
When they rescheduled to practise in the morning before the huge gig that too was cancelled because Barat flew home from Paris early.
The Libertines continue their reunion tour with a European tour in October and three nights at Alexandra Palace in September. Speaking to Radio X at Benicassim, the band told of their plans to play new songs at the Ally Pally shows. Watch Radio X's interview with them here.