Man Trying To Trace Stranger Who Saved His Life At Libertines Show
8 July 2014, 12:09 | Updated: 8 July 2014, 12:19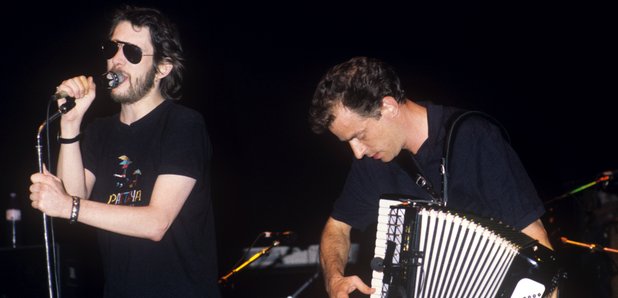 A man who suffered a heart attack during The Pogues' set ahead of the Libertines at Hyde Park is trying to trace the person who helped save his life.
Andrew Plank's heart stopped for more than ten minutes during the show, during which a stranger in the crowd performed CPR until the paramedics arrived.
The band stopped their set midway so paramedics could make their way through the crowd to the 46 year old, who was revived using a defibrillator.
The Pogues want to send out good wishes to the young man who had to be pulled from the crowd last night. Thinking of him & wishing him well.

— The Pogues (@poguesofficial) July 6, 2014
Mr Plank is now recovering in Guy and St Thomas Hospital in Westminster.
His nephew-in law, Lloyd Smith, told The Irish Post how he now wants to thank the man who helped keep him alive.

"From what we've been told by the hospital, there was a stranger in the crowd who performed CPR for 10 minutes and it's down to the fact that he performed CPR that we've still got my wife's uncle. His heart stopped for those 10 minutes but thanks to this bloke the paramedics were able to revive him.

"So obviously we're very keen to just do as much as we can to reach out to this stranger and to say thank you and express our gratitude to this amazing person."