Happy togethaaaah: Carl posts new picture of the Libertines
23 June 2014, 11:09 | Updated: 23 June 2014, 12:23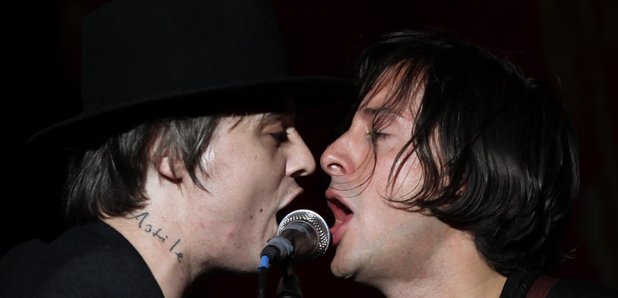 Carl Barat has posted a picture of The Libertines hanging out together ahead of their upcoming reunion shows.
The image was posted on Carl's Facebook page with the caption 'Happy togethaaaah'.
The band recently announced a second show at Glasgow's Barrowland Ballroom.
The gig on Saturday, 28 June precedes their sold out show the following night and currently stands as the band's first live show since their return.

Tickets for the Barrowland show go on sale at 9am on Friday (20 June).

Tickets will be limited to two per person and require photo ID.
The Libertines return was confirmed when the band announced they would be playing London's Hyde Park on 5 July as part of the Barclaycard Presents British Summertime series of events.
They have since been confirmed for Optimus Alive and Benicassim this summer.