The Libertines' Gary Powell talks Pete Doherty's "Meltdown" And A Possible Album No.4
24 December 2015, 12:29 | Updated: 24 December 2015, 16:34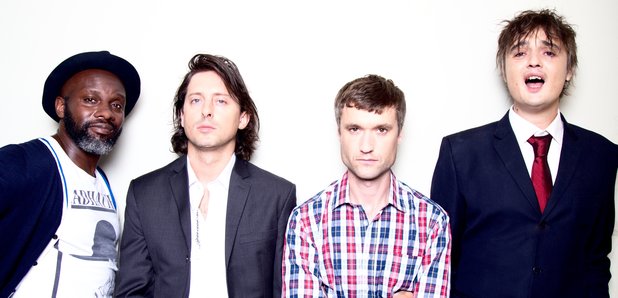 The drummer reveals why The Libertines cancelled shows this year and why a new album could be on the cards.
The Libertines drummer Gary Powell has revealed the band had to cancel two shows because Pete Doherty had a "meltdown".
Speaking to Loaded, the 46-year-old explained: "Pete's meltdown was about the new album coming out and his sense of self-worth. That was understandable for all four of us, as we're all creative. We all have egos – we wouldn't make music if we didn't.
"So for Pete to go through those doubts, the only thing going through our minds was worry for him."
He added: "Pete was really apologetic and unsure how we'd react. He told us about his state of mind, the doubts he was having, and the only thing we could think about was his wellbeing. It would have been really rubbish on our part if we'd just gone 'Er, that's great, do you think you'll be able to play the show tonight?'"
Despite the Camden band working on solo projects at the moment, the prospect of releasing a fourth album is looking very promising.
The Up The Bracket drummer revealed: "We've been talking about the possibility of doing further recordings. Everyone is in a creative space, and we're all champing at the bit to get back into the studio.
"We'd especially like to get back to Thailand," says Powell. "That was a very, very nice place to record."