Carl Barat Talks New Libertines Album For 2017
11 November 2016, 11:08 | Updated: 26 January 2018, 16:05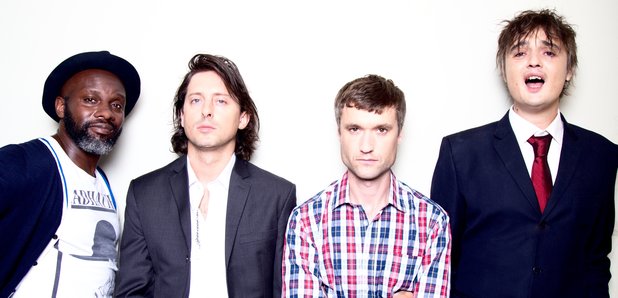 The What Katie Did singer has revealed the band are looking to get their "own factory" and "bed in together" for the record.
Carl Barat has teased The Libertines will be releasing their fourth album next year.
The Don't Look Back Into The Sun rocker has revealed the band are planning a "long and convoluted" project and are looking for a big space in which to complete it.
"We're looking to bed in together," Barat told NME. "We want to get our own place, which is a bit of a long and convoluted project. There's a lot of planning and maybes which I can't say too much about, but we're looking at getting our own factory."
He added, jokingly: "If we don't have something by next year, then my name's not Donald Clinton."
When asked if their fourth studio album and follow-up to 2015's Anthems For Doomed Youth would be a classic Libs record, he replied: "I guess so. That's a nice way of looking at it. We'll just be rolling up our sleeves and the hard work will pay off."