The Libertines' Carl Barat Got Secretly Engaged
9 May 2017, 13:10 | Updated: 9 May 2017, 17:48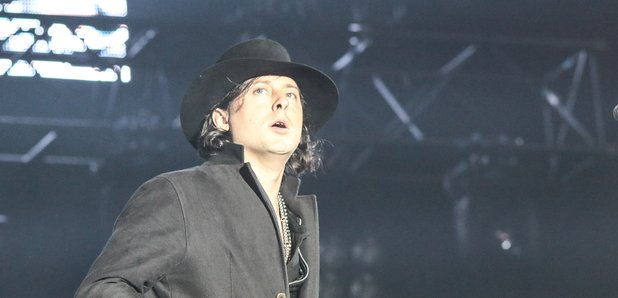 The Don't Look Back Into The Sun rocker revealed that he recently popped the question to long-term partner Edie Langley.
Carl Barât has confirmed he got secretly engaged.
The Libertines rocker revealed he got down on one knee and proposed to the mother of his two children, Edie Langley, with whom he shares sons Eli, six, and Ramone, two, although he has kept details of how he did it private.
Speaking to Radio X's Gordon Smart for the first episode of This Feeling TV he revealed: "It was a lengthy and gruelling audition, but I am pleased to say she got the part.
"We've been together for time and we've got two kids, I mean I think that is the hard work."
Asked if he has calmed down the partying now he is a doting dad, Barât replied: "Obviously. It is about moving around your balance and obviously when I am with the kids I am a devoted father and they mean the world to me."
The 38-year-old rocker also revealed The Libertines have a new album coming soon.
He said: "Yeah. We're doing everything we can. We've got so much material and so much still to do and say."
The Can't Stand Me Now singer also told BANG Showbiz the follow-up to 2015's Anthems for Doomed Youth will be very much in the vein of their debut album Up the Bracket, which was released in 2002.