Carl Barat: The Libertines' Hotel Is Like Andy Warhol's Factory
9 May 2017, 17:30 | Updated: 9 May 2017, 17:46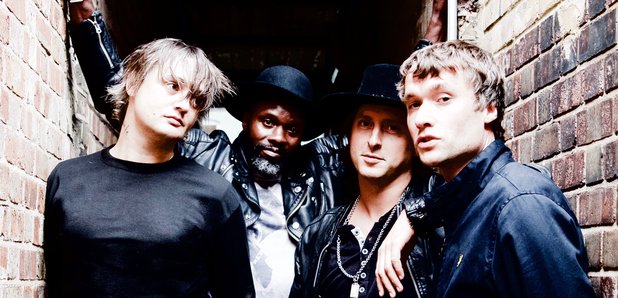 The Up The Bracket rocker told Radio X's Gordon Smart about the "creative place" the band has in the works.
Carl Barât has likened The Libertines' hotel to Andy Warhol's Factory.
The Time For Heroes rocker - who fronts the band alongside Pete Doherty - described the venue as more of a "creative" space where the band can work together.
Speaking to Radio X's Gordon Smart, he explained: "It's more of a creative place than a hotel essentially, but I think it will be a hotel as well.
"A studio first and foremost and somewhere to write record the album and just get all our creative projects under one roof and a bit like The Factory, sort of an Andy Warhol vibe I guess."
Asked if other bands will be invited to get creative, he added: "Yeah we'll totally embrace that".
Pete Doherty previously described the building as a "gaff" on the "seafront," but wouldn't say where.
Meanwhile, Barât recently confirmed that he got secretly engaged.
Speaking to Radio X's Gordon Smart for the first episode of This Feeling TV he joked: "It was a lengthy and gruelling audition, but I am pleased to say she got the part.
"We've been together for time and we've got two kids, I mean I think that is the hard work."