Carl Barat on The Libertines: 'We forget why we split up half the time"
9 October 2015, 15:11 | Updated: 11 November 2015, 12:00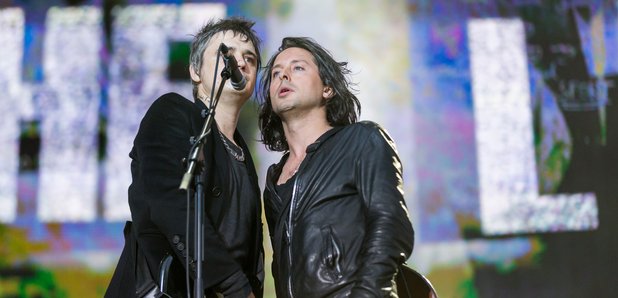 The Libertines star reveals the band still "have their moments".
Carl Barât says things are going so well with The Libertines this time around, they've practically forgotten why they split up.
Speaking to Radio X's Vernon Kay, he revealed: "Everything's great. No one can really believe it. We kind of forget why we split up half the time.
"We still have our moments. We still like to keep it interesting with each other and throw a few curveballs, but on the whole we're going in the same direction, which it's great."
The Gunga Din star also revealed that reforming has also given the band the chance to reach more milestones: "We've got to do all the things we stopped short of doing 10 years ago, so it's just been a dream."
The Libertines - who released their Anthems For Doomed Youth album in September - are playing an exclusive, intimate gig at Radio X next year, and Barât's looking forward to "playing in a fish tank" for some of his biggest fans.
"I love an intimate venue. It's just a really different thing. [...] The intimate venues are just more spirited, so i'm looking forward to doing that session."
The Libertines will play Radio X in the New Year - the gig was announced yesterday (8 October) to raise money for Make Some Noise, a national charity that helps to change young lives, brought to you by by eight of the best loved commercial radio stations in the UK: Heart, Capital, Capital XTRA, Classic FM, Smooth, LBC, Radio X and Gold.
Fans who didn't manage to bag a ticket can see them on their UK tour in January 2016.