Liam Gallagher And Skepta Exchange Birthday Wishes On Twitter
22 September 2017, 09:30 | Updated: 22 September 2017, 10:00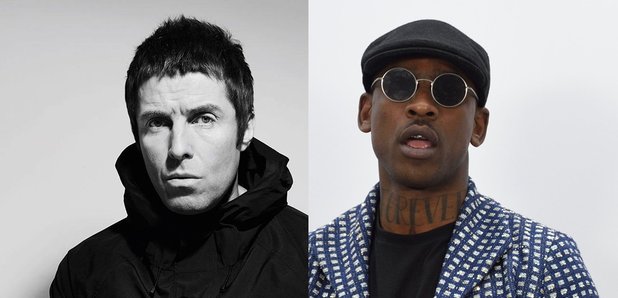 The former Oasis frontman and the grime star both celebrated their birthdays this week.
Liam Gallagher and Skepta have proved their bromance is still ticking along nicely.
The Wall Of Glass singer took to Twitter to thank his fans for all the "birthday vibes" after turning 45 on Thursday (21 September).
Thank you for all the birthday vibes I love you all as you were LG 45 x

— Liam Gallagher (@liamgallagher) September 21, 2017
Life begins at 45 then as you were LFUKING x

— Liam Gallagher (@liamgallagher) September 21, 2017
It wasn't long before the Shutdown star chimed in and informed him it was actually his birthday two days before.
Upon learning they share the same star sign, Liam Gallagher was quick to give the Boy Better Know star an invite round to his house, and even claimed to have a present for him.
Yes Virgo bro when you coming round my way I got a bday present for ya stay tuned there's a natural mystic blowing true the air as you were

— Liam Gallagher (@liamgallagher) September 21, 2017
This isn't the first time the pair have hit it off, previously exchanging kind words, with the For Heaven's Sake rocker praising Skepta for "keeping it real" and the rapper saying "Liam's in touch".
Meanwhile, Liam Gallagher is preparing to release his debut solo album As You Were on 6 October, and he's convinced his brother Noel will secretly like it.
While he thinks his brother will like his record, the chance of an Oasis reunion has never seemed so far apart with their children now seemingly feuding.
As Metro reports, Liam's son Gene - who he shares with ex-wife Nicole Appleton - appeared to take to Twitter to slam his cousin Anaïs, writing in a now deleted tweet: "Firstly, u look like ur dad w a blonde wig on...
"Secondly, u model coz u look like ur dad not coz of who u are nobody care who u are lmao".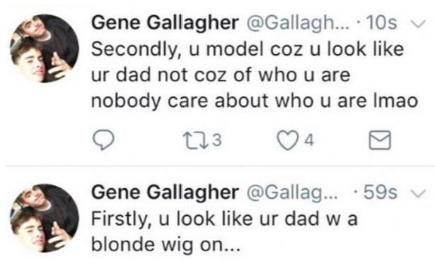 After his initial posts were deleted, he appeared to still hit out at his cousin, suggesting whoever chose her to model for Tommy Hilfiger should go to Specsavers.
Whoever got to chose who got to model for Tommy Hilfiger is a complete doughnut who should go spec-savers

— Gene Gallagher (@Gallagher_Gene_) September 19, 2017
What's most shocking is that Gene's tirade comes after he posed for a snap with his cousin just two weeks ago.
Anaïs, the 17-year-old model and daughter of Noel Gallagher took to Instagram to share the image alongside the caption: "Big up that fam love".
While it's unclear what's transpired between Anaïs and Gene in such a short space of time, it's definitely not going to do anything for their fathers' reconciliation.
Asked about the possibility about a reunion, Liam told Radio X's Chris Moyles: "It's not about the money, it's more about me and our kid coming to a sense where we actually fucking like each other again. And at the moment we're very two different people."
Watch the outspoken rocker tell Chris Moyles what an Oasis reunion would mean to him:
Meanwhile, Noel performed at We Are Manchester on Saturday (9 September), which saw the Manchester Arena re-open its doors following May's horrific terror attack.
The Ballad Of The Mighty I singer appeared to get emotional during his rendition of Don't Look Back In Anger, but he later revealed exclusively to Radio X that he wasn't actually crying.
Watch our video below:
"I wasn't actually crying," he told Chris Moyles. "I actually promised myself before I went on, 'cause you kinda got to detach yourself from it 'cause it's very easy to kinda get caught up in the moment. And when you see other people crying and people in the stands and that..."
He added: "I read somewhere that I was crying, but I'm sorry to say I wasn't crying."