Liam Gallagher plays Down By The River Thames live stream gig
5 December 2020, 21:28 | Updated: 7 December 2020, 18:22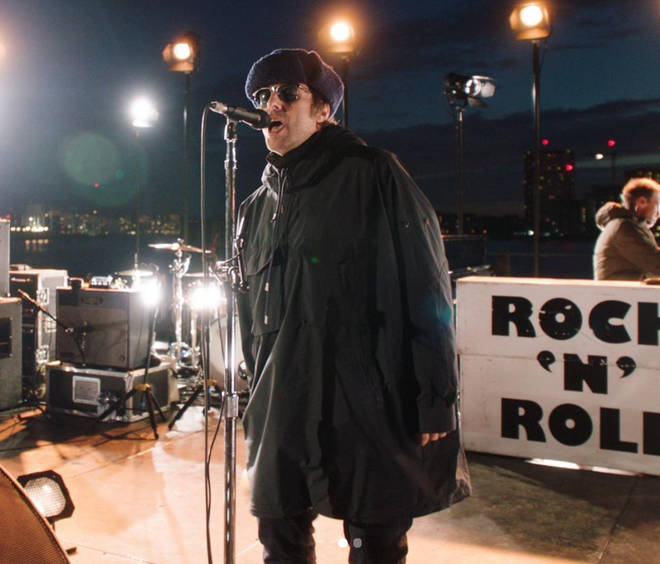 The former Oasis frontman's live stream gig took place on Saturday 5 December. Find out what he played here.
Liam Gallagher's Down By The River Thames gig was the perfect way to banish the winter blues.
The eagerly-awaited live stream - which took place on Saturday 5 September via MelodyVR - saw the former Oasis frontman play an exclusive set while travelling down the iconic London river.
Lockdown measures may have been lifted in England this week, but fans of the Manchester rocker were sure to be at home for the gig, which saw Gallagher play hits from across his career.
Liam kicked-off his set with (What's The Story?) Morning Glory opener Hello, flanked by his former bandmate Bonehead.
After launching into his banger of a solo debut, Wall Of Glass, Liam then played Halo from his second studio album Why Me? Why Not. before playing the album's electrifying Shockwave hit.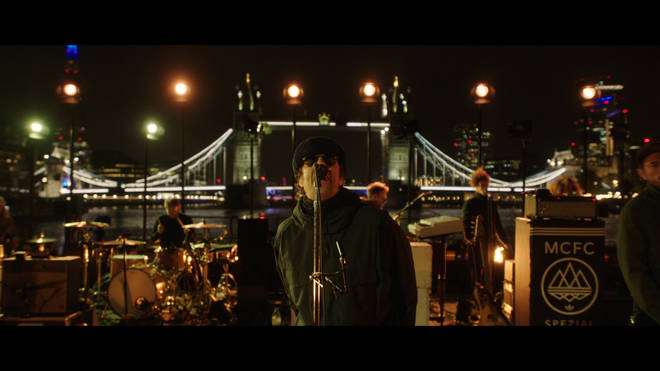 Next up came Oasis favourites Columbia and Cigarettes and Alcohol B-side Fade Away, which he described as "very very emo".
After playing his Why Me? Why Not. title track and Greedy Soul, Liam treated us to The River - the song that inspired the name of the live stream gig - before playing modern classic and Bonehead's most streamed track of the year, Once.
Liam then launched into a bevy of Oasis hits including Morning Glory, Cigarettes and Alcohol (in which he called out Rishi Sunak and Boris Johnson) Headshrinker and Supersonic.
After letting the London Eye know just what he thought of it, Liam and his band performed a stripped-back version of Champagne Supernova.
Returning for an encore, Liam Gallagher sang his latest release and Christmas single, All You're Dreaming Of, a fitting end to the extra special, wintry set.
See the setlist for Liam Gallagher's Down By The River Thames gig on 5 December 2020:
1. Hello
2. Wall of Glass
3. Halo
4. Shockwave
5. Columbia
6. Fade Away
7. Why Me? Why Not.
8. Greedy Soul
9. The River
10. Once
11. Morning Glory
12. Cigarettes and Alcohol
13. Headshrinker
14. Supersonic
15. Champagne Supernova
Encore:
16. All You're Dreaming Of
READ MORE: Which Oasis songs did Liam Gallagher write?