Is Liam Gallagher Working On Second Album In 2018?
28 December 2017, 14:19 | Updated: 28 December 2017, 17:46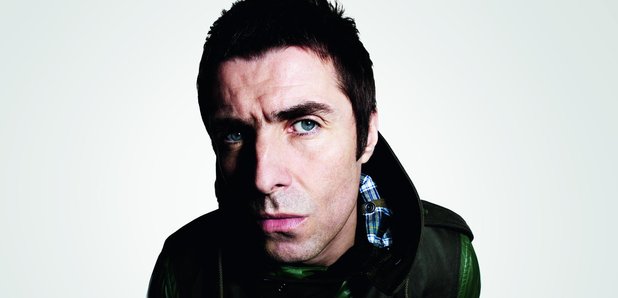 The Wall Of Glass singer has revealed he'll be going "into the studio" with Greg Kurstin again in April.
Liam Gallagher is set to head into the studio with Greg Kurstin next year.
The former Oasis frontman only released his debut solo album As You Were in October this year, but it seems he's already starting to look ahead to his second album.
Asked if he was thinking about his second LP, Wall Of Glass singer told news.com.au: "I'm going into the studio with Greg Kurstin in April.
"I haven't really thought about it. They [the record company] might have thought about it but I'm in-deep with As You Were. I don't plan things. I let things happen. I'm not one of them that worries about it. I'm more worried about getting down to Australia and smashing it and doing some great shows."
Liam previously worked with Greg Kurstin, who produced his solo effort and helped pen lead single Wall of Glass, Come Back To Me, and bonus track Doesn't Have To Be That Way.
Watch Liam Gallagher's hilarious track by track of his As You Were album:
The For What It's Worth singer - who's currently playing Australian dates until the end of this year - also admitted he's had "loads of offers" to help him write tracks for his second album, but he wants to make sure he's "careful" about the songs he sings, as he is determined not to waver from his "classic guitar music" sound.
Speaking to the Aussie outlet he revealed: "I've had loads of offers. There's people I went in with and it just didn't work. As much as it opens up a new world [of songwriting] you've got to be really careful.
"I'm a rock and roll singer. I can sing rock and roll ballads as well, but I don't want to be cheesy songs with drum machines. You've got to still sound your ground. It has to be classic guitar music. Once I get on it I'll rough it up a bit."
Meanwhile, the outspoken rocker has also revealed that he's yet to learn how to play Wonderwall on guitar.
Liam told Australia's Herald Sun: "I don't even know how to play it on guitar man, that is the joke.
"My kid can play it, but seriously, I can't."
He added: "Gene's still in sixth form but he's desperate to be in a band. He plays guitar and drums, he's on the look out for band members."
Watch this Aussie estate agent sing Wonderwall to sell a house: