Liam Gallagher Calls Noel "Creepy Little Tart" After Graham Norton Diss
12 December 2017, 11:09 | Updated: 12 December 2017, 11:20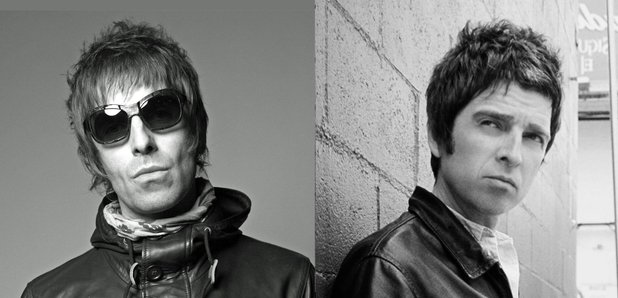 The Wall Of Glass singer has insisted Noel is the one who's obsessed with him after comments he made on the show last week.
Liam Gallagher insists his brother Noel Gallagher is the one "obsessed" with him.
The Bold singer has hit back at his former Oasis bandmate after he accused him of using his Twitter jibes as a way of showing how much he cares about his 50-year-old sibling, and being "intoxicated" by social media when he was a guest on The Graham Norton Show.
Replying to a fan on the site, who asked: "Did you enjoy the shout out Noel gave you on Graham Norton ? He seems a fan", Liam snapped back: "I think he's obsessed with me the creepy little tart."
I think he's obsessed with me the creepy little tart

— Liam Gallagher (@liamgallagher) December 10, 2017
The tweets come after the Holy Mountain singer told Graham Norton: "He's obsessed, as lots of people are. There's not enough hours in the day for me to get through the s**t that I've got to get through. I don't know where he finds the time to sit on the f***ing ... on Twitter. But it's clearly intoxicating for him."
Noel added that he doesn't mind the Some Might Say group's former frontman constantly talking about him though, as he gets paid whenever Liam performs an Oasis song that Noel wrote at one of his gigs.
He added: "I look at it philosophically. I'm here doing my thing, he's out there also doing my thing. You know, he's promoting my records, and as long as he keeps filling out the little form at the end of every gig, ticking off the songs that I wrote, it's all good."
Watch Noel Gallagher on Graham Norton below:
Meanwhile, Liam recently dedicated Paper Crown to his older brother at his Alexandra Palace gig last Friday (7 December).
Before performing the track from his debut solo LP As You Were, Liam said: "Thank you very much. I'd like to dedicate this one to my brother."
Watch Liam Gallagher talking about THAT video of him making a cup of tea:
See his setlist from the night below:
Rock 'N' Roll Star
Morning Glory
Greedy Soul
Wall Of Glass
Paper Crown
Bold
For What It's Worth
Rockin' Chair
Some Might Say
Slide Away
Come Back To Me
You Better Run
Universal Gleam
Supersonic
Be Here Now
Encore
Cigarettes And Alcohol
Live Forever
Wonderwall