Watch The Hilarious Moment Liam Gallagher Tried To Speak German
15 November 2016, 13:21 | Updated: 15 November 2016, 13:24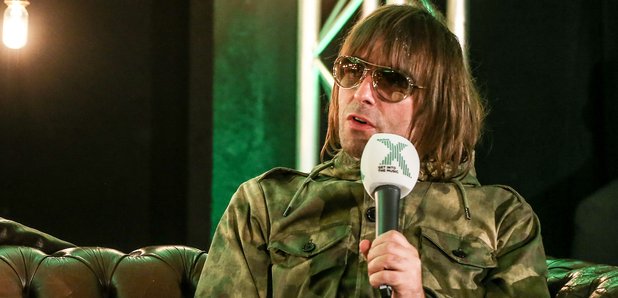 See the Oasis man try his hand at the language at Germany's Supersonic premiere.
A video has emerged which sees Liam Gallagher trying to speak German, and it's pretty hilarious.
In a clip shared on Oasis Mania fan club's official Facebook page, the former Oasis singer is being interviewed at the German premiere of Supersonic, when he decides to repeat the name of the presenter's show.
Watch him in action as an amused Bonehead looks on:
What a legend.
We reckon he kinda got it by the end, but we wouldn't suggest he books a one-way ticket to Berlin anytime soon...
Liam Gallagher may not have the most talent with speaking foreign languages, but when it comes to English, he's definitely got a way with words.
Radio X hosted a conversation with Johnny Vaughan and the rocker last month, and the banter just kept on coming, with Liam Gallagher discussing everything from "our kid" Noel, to killer clowns.