Third Eye Blind Guitarist Claims Liam Gallagher Threatened To Stab Him
8 April 2017, 08:00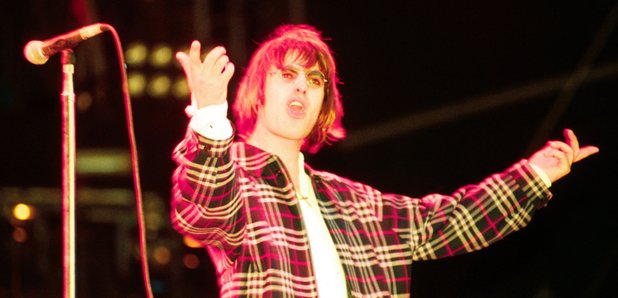 Kevin Cadogan has recalled the time the band opened for Oasis in San Francisco.
The guitarist of Third Eye Blind has said Liam Gallagher once threatened to stab him for accidentally throwing a coke at him.
Recalling the incident - which he says occurred when the San Francisco band supported Oasis in 1996 - Kevin Cadogan told Billboard: "I got threatened by Liam [Gallagher] that night with physical violence.
"I was drinking a can of Coke and had finished it and crumpled it up and was going to throw it, basketball-style, 20 yards away. The can hit someone who was in the corner -- I just saw this glowing ash and the can rolled over to it."
"After the show he said, 'You could have gotten stabbed.' Literally said that. I said, 'What are you talking about?" He was like, 'You threw that can at me, man.' I did not throw a can at him."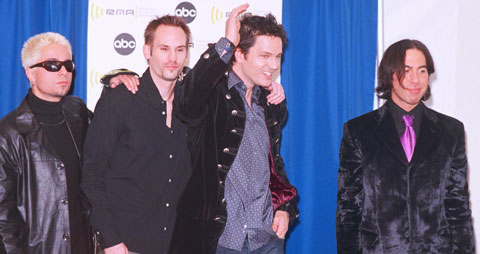 However. Cadogan had much more positive things to say about Liam's brother and Oasis bandmate, revealing: "Noel was studying one of my guitars, geeking out on it, and I could tell he was the serious one. Liam afterwards said, 'You guys are shite, you'll never make it.'"
Meanwhile, Liam Gallagher has been confirmed along with over 90 acts for Reading & Leeds festival 2017.
Loads more names and stage splits just announced for #RandL17

Tickets https://t.co/d3RJ3ublWy pic.twitter.com/EVIV01wv7u

— Reading & Leeds Fest (@OfficialRandL) April 7, 2017
The former Oasis frontman has also just launched his official website, which details all of his solo tour dates so far.