Mat Whitecross: Liam Gallagher's Album Reminds Me Of The Velvet Underground
18 November 2016, 11:23 | Updated: 18 November 2016, 11:30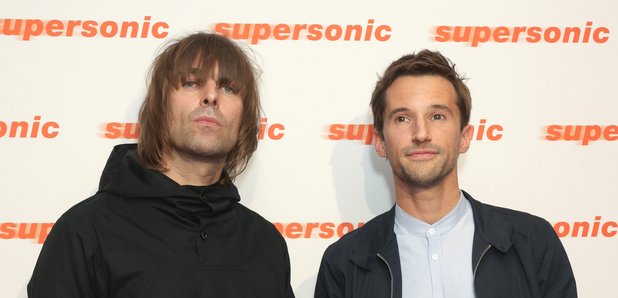 The Supersonic director says Gallagher's debut solo LP is "epic" and fans are "in for a treat".
Liam Gallagher's new record is reminiscent of The Velvet Underground, according to Mat Whitecross.
The Supersonic director told NME he'd been given a sneak peek at the "epic" demos while in a helicopter with the Oasis man, and revealed: "[It] reminded me of The Velvet Underground".
Whitecross gushed: "It just blew me away. I think everyone's in for a treat. It's fantastic."
Asked how it compared to Oasis material, the 39-year-old film maker replied: "I probably shouldn't talk about it too much because it's not my place to say, and it was demos that I listened to, he hasn't finished it yet [but] it was very stripped down, very raw."
Talking about the moment he was surprised with the music while on the way to the Supersonic premiere, Whitecross revealed: "Well, I've got to say one of those bucket list moments in my life was when we got a helicopter to go the [Supersonic] premiere, he just turns to me and goes 'Shall we listen to the new album then?', then he pulls out these speakers and blasted it out as we were approaching Manchester."
Meanwhile, earlier this week Liam Gallagher revealed his debut solo effort was more "acoustic" than people would expect and drew on inspiration from his Beatles idol.
Speaking to the Daily Star, he teased: "It's a pretty Working Class Hero kinda thing – Lennony vibe, you know what I mean. It's like acoustic.
The Wonderwall singer concluded: "It's not fucking stadium rock, you know what I mean?"