Richard Ashcroft To Help Assemble Liam Gallagher's New Band
7 February 2017, 09:00 | Updated: 16 April 2017, 23:44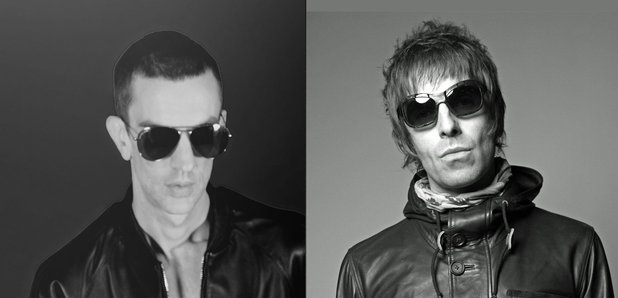 A source has told Radio X's Gordon Smart that Mr. Ashcroft has played an important role in Liam's new band.
Richard Ashcroft has helped Liam Gallagher put his new band together. Speaking with Radio X's Gordon Smart, a source has revealed that The Verve frontman was highly involved with putting together musicians for Liam's new solo project.
Ashcroft has previously said he plans on performing with Liam across the summer. Asked whose offer he would accept if both Liam and his brother Noel Gallagher asked, Ashcroft replied to Q magazine: "I would have to politely tell them both that I had something else on and stay at home.
"I played a show with Noel a few months ago and I'm playing with Liam later in the year."
A source has also revealed to Radio X what tracks Liam Gallagher plans to perform live, which include Whatever, D'You Know What I Mean, My Big Mouth and ballad Don't Go Away. Plus, we can expect Beady Eye's Flick of the Finger and The World's Not Set In Stone.
It looks like Liam's live return is going to be something very special indeed. Although no UK live dates have been announced yet, the Oasis legend has confirmed shows at Norway's Bergenfest, Serbia's Exit Festival, Lollapolooza Paris and Spain's Benicassim Festival.
The former Oasis frontman has yet to announce a release date for the album, but we do know that he's steering clear of stadium rock, and instead focusing on a more acoustic sound. Take a look at What We Can Expect From Liam Gallagher's Solo Album now.