Liam Gallagher Preps Manchester For "Serious" Rock 'N' Roll At O2 Ritz
30 May 2017, 15:40 | Updated: 30 May 2017, 15:46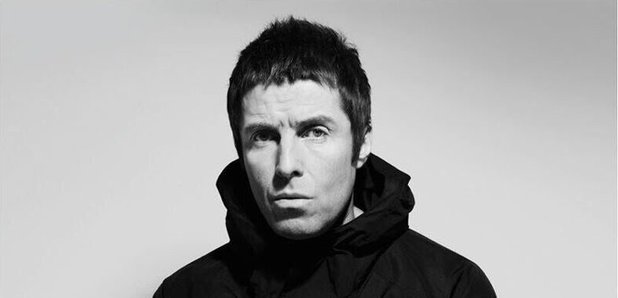 The Oasis legend has also said Live Forever is going to be a "tough" song to sing at tonight's homecoming gig.
Liam Gallagher is playing his first ever solo show at Manchester's O2 Ritz, and he's woken up feeling very much in the mood for it
Taking to Twitter, the Oasis man addressed his 1.67 million followers, writing: "Good morning MANCHESTER looking forward to some serious RnR tnight as you were LG x".
Good morning MANCHESTER looking forward to some serious RnR tnight as you were LG x

— Liam Gallagher (@liamgallagher) May 30, 2017
All of the proceeds from Liam Gallagher's intimate solo shows will go towards the victims of the Manchester attack.
Previously speaking to the Manchester Evening News, the outspoken rocker talked about the horrific terror attack, which saw 22 people killed at the Manchester Arena on Monday (22 May), and said it would be "tough" to sing some classic Oasis tracks because of it.
"Yeah, it changes things," he told the outlet. "Some of the songs on the night are going to take on a different meaning. You do fall into the trap of getting up every night on tour and just doing it. But songs like Live Forever are going to be tough ones to sing on Tuesday.
"It's going to be sad, but at the end of the day we have to keep moving. We need to enjoy life and we can't let some evil **** take that away. We'll be trying to lift people. Otherwise the poor kids who died at the gig have died in vain."
Oasis anthem Don't Look Back In Anger has since become somewhat of a tribute track to the victims of the attack, with everyone from mourners singing it at the vigil in Manchester's St Ann's Square, to The Courteeners' Liam Fray performing it on stage.
Watch the crowd sing the track below:
Watch Liam Fray lead The Courteeners fans in singing the anthem at Emirates Old Trafford on Saturday (27 May):
Meanwhile, Mr LG will be playing his new music for the first time in full on Wednesday, which Gordon Smart will play on Radio X from 7pm.
The man himself will then be chatting to Johnny Vaughan during the breakfast show first thing on Thursday i June, before heading to London's Electric Brixton.
See the rest of his intimate dates here:
https://t.co/4oUcxr4p6e pic.twitter.com/3FfRxL9tdo

— Liam Gallagher (@liamgallagher) May 26, 2017