Liam Gallagher To Play Oasis Be Here Now Tracks At Solo Gigs
6 February 2017, 19:29 | Updated: 23 February 2017, 19:09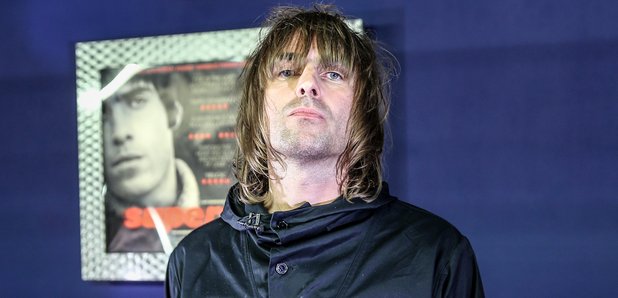 A source has told Radio X's Gordon Smart that Gallagher will revisit the 1997 album to give fans "something they're not getting" from his brother Noel.
Liam Gallagher is planning to revive a number of Oasis songs at his first ever solo shows this year, according to insiders.
The former Oasis frontman, who has announced dates across Europe so far this year, is believed to be rehearsing tracks from the band's 1997 Be Here Now album- some which haven't been performed live in two decades.
A source told Radio X: "He wants to give fans something they're not getting from Noel."
The insider adds that Gallagher believes his decision to revisit Be Here Now will attract fans desperate to hear some of their favourite Oasis tunes that haven't been played live in 20 years.
They supposedly include D'You Know What I Mean?, My Big Mouth and Don't Go Away. Liam is also said to be rehearsing Stand By Me, Born On A Different Cloud, B-side Listen Up, Bring It On Down (taken from Definitely Maybe) and Whatever.
Beady Eye's Flick of the Finger and The World's Not Set In Stone are also being rehearsed.
Watch the official video for Don't Go Away below:
Despite his vow to play Oasis tracks, the source told Gordon Smart that Liam is very confident in his new solo material, and is planning a set to take to arenas.
While there's no confirmed release date for Liam Gallagher's debut solo album, the Oasis legend has confirmed live dates at the likes of Norway's Bergenfest, Serbia's Exit Festival, Lollapolooza Paris and Spain's Benicassim Festival.
One date the Songbird rocker definitely won't be playing, however, is TRNSMT Festival.
After rumours he would headline the new Scottish City festival, the Supersonic star took to Twitter to clear up the news, writing: "Sorry to disappoint all my Brothers n Sisters in Scotland but I won't be playing TRNSMT stay cool bware of knobheads LG x"
Sorry to disappoint all my Brothers n Sisters in Scotland but I won't be playing TRNSMT stay cool bware of knobheads LG x

— Liam Gallagher (@liamgallagher) January 27, 2017