Liam Gallagher's Tale Of Partying With Steve Coogan Is Great
14 October 2017, 12:00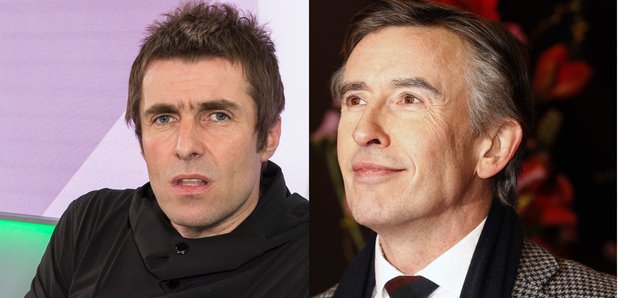 We celebrate Steve Coogan's birthday with this classic tale from the former Oasis frontman.
Today sees Steve Coogan turn 52-years-old. By now it's fair to say that the Alan Partridge creator is a bit of a legend, but do you remember this class story Liam Gallagher has about the multi-talented star?
Interviewed earlier this year by journalist John Doran for the Noisey British Masters series, Liam tells the tale of a night out with Coogan back in the 90s.

"I love Coogan. I partied with him once, there was a wedding going on, Me and him are sat at the bar, having a couple of drinks. Loads of people come in and they're going 'Liam, are you going to sing Wonderwall?'.

"I was like, no none of that nonsense. He's going, 'Leave him alone, I'll sing a song'. And I don't think they really knew who he was. And he got up on stage and sang It's Not Unusual by Tom Jones, but fucking mega.

"Anyway, we drank loads of Guinness and gone up to our room and we crashed out. I woke up in the morning and I see this lump in the bed. I go, 'Oh God, who's this?'. A little tap on the fucking [shoulder].

"He's fully clothed and he goes [mimes throwing back duvet] 'Ahaaaaaaa!'"