Liam Gallagher Wants A Cut Of Son Lennon's Earnings
25 May 2017, 14:56 | Updated: 26 May 2017, 00:19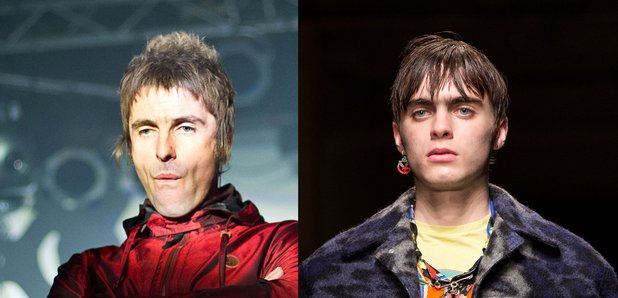 The Oasis man thinks he deserves a slice of his son's modelling cash.
Liam Gallagher thinks he deserves a "cut" from his son Lennon's modelling career.
The 17-year-old - who Gallagher shares with his ex Patsy Kensit - made his catwalk debut with Topman back in January, and has since gone on to feature in various magazines.
But the former Oasis frontman reckons it's all down to his good looks and fame.
In an interview with ES Magazine, the Cigarettes and Alcohol singer said: "I mean, there's some shit that he's been wearing ... But listen, he's earning corn, man.
"So I'm like, 'Where's my cut? Them two eyebrows, they're mine, right? So I want a cut of this fucking wonga. And the f***ing name Gallagher, I want a cut of that as well!' He's like, 'What d'you mean?' I'm like, 'See how much fucking work you get if you change your name to Lennon Kensit? Zilch! So where's my cut?'"
He added: "He's buzzing. He's been out in New York the last couple of days just living the life, man."
Liam also has daughter Molly, 19, with ex-lover Lisa Moorish, son Gene, 15, with second wife Nicole Appleton and young daughter Gemma, whom he fathered with American journalist Liza Ghorbani.
The full interview appears in this week's issue of ES Magazine, which is out now.