Liam Gallagher Thinks James Corden Is A "K**b Head"
7 August 2017, 16:50 | Updated: 7 August 2017, 17:59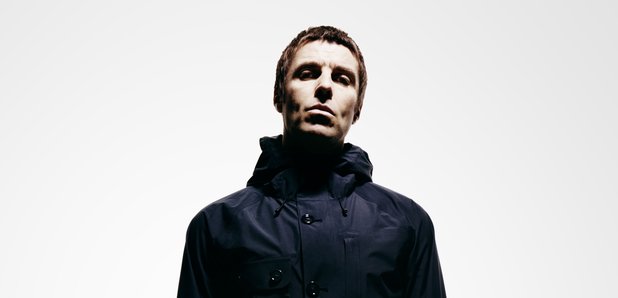 The Oasis man revealed why he won't be doing Carpool Karaoke, and didn't hold back when it came to The Late Late Show presenter.
Liam Gallagher has revealed he won't do James Corden's Carpool Karaoke even though he's never watched it.
The rocker explained why he wouldn't take part in the popular segment - which sees stars sing while in a car with the British presenter - although his manager and girlfriend Debbie Gwyther disagrees.
Speaking to GQ magazine, he said: "No, thank you very much. No f***ing chance mate. With that fat bloke from Kevin and Perry?"
Debbie replied: "It's called Gavin and Stacey and you've never watched it."
However, the rocker insisted: "I don't need to watch it to know I won't like it. James Corden is a k**b head."
Meanwhile, footage has emerged of Gallagher joining in on a jam session in Montreal.
The Oasis legend played the Osheaga Music & Arts festival in the country this weekend, (4-6 August), but took some time out to engage in one of his favourite pastimes... going to the pub.
Watch the rocker in action, in a Facebook video shared by Oasis Mania Official, which appears to see Gallagher incorporate the lyrics to his Eh La track.
It was McKibbin's Irish Pub in Montreal who played host to the Wall Of Glass singer, inviting him to join in their Celtic-style jamming sesh and even belt out a few lyrics.
Proof indeed that Gallagher loves a decent boozer, the rocker met Chris Moyles in his local for a chat about everything from his debut solo album to his love of Twitter.
Watch our Chris Moyles Meets Liam Gallagher interview online and on Facebook Live tonight (7 April) from 8pm.
Photo still: Facebook.com/OasisManiaOfficial