Liam Gallagher Has Teamed Up With Adele's Producer
24 May 2017, 16:58 | Updated: 25 May 2017, 17:32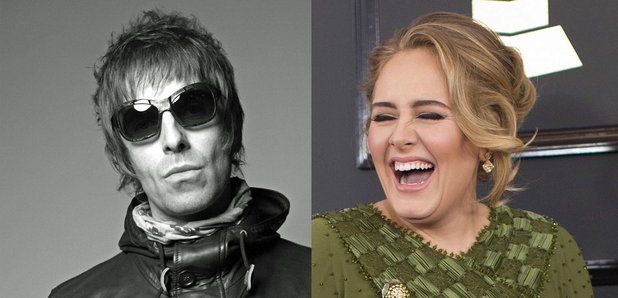 The Oasis legend admits he needed help with his songwriting because he's no Bob Dylan.
Liam Gallagher has teamed up with Adele's producer, Greg Kurstin, for his debut solo album.
The former Oasis frontman has admitted he's "limited" when it comes to writing lyrics and has recruited the songwriter, who co-wrote Adele's hit, Hello, and is also working on Beatles legend Sir Paul McCartney's next LP.
Speaking to London's ES magazine, he said: "It is what it is, mate. I didn't write Live Forever but as soon as I sang it, I made it my own. I class myself as a rock 'n' roll singer who writes the odd tune now and again. And that is it. I'm not going out saying I'm Bob Dylan.
"Ideally, you want to do it yourself. But I can't write those f***ing big songs. I'm limited. My verses are up there, but I just can't do that next bit."
The outspoken rocker - who is known for his hilarious Twitter jibes about his older brother, Noel, admitted that he should be focusing all of his attention on his debut effort, rather than "spouting off" on the platform.
He added: "The main thing is getting a record done, getting back touring and doing what I do: singing and moving people, rather than sitting at home doing nothing, spouting off on Twitter."
The full interview appears in this week's issue of ES magazine on sale on Thursday 25 May 2017.