Liam Gallagher Said Supersonic Was Therapy He Never Had
6 October 2016, 13:23 | Updated: 6 October 2016, 13:29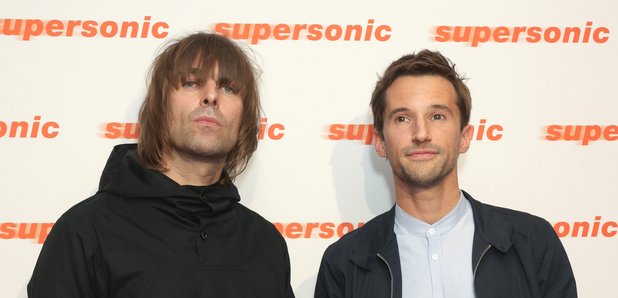 Director Mat Whitecross has revealed how the Oasis frontman benefitted from their interview sessions.
Liam Gallagher told Mat Whitecross the Supersonic documentary was the "therapy (he) never had".
The film maker told The Independent that the outspoken Oasis frontman seemed to really benefit from their interviews together.
Whitecross revealed: "Liam kept saying, 'This is like therapy I never had; I'm going to come back next week'.
"I kept on saying we should pretend the film's not coming out!"
When talking about not being able to get the Gallagher brothers in the same room, the director admitted it ended up giving the the piece a whole new dimension.
"When I look back on the archives of them together, it's very funny and scandalous, but it's relatively superficial," he said.
"When we got them separately, we could dig deeper, revisit stuff and not worry one of them might walk out at any moment."
Watch the Supersonic trailer here:
Meanwhile, Radio X are hosting a Conversation with Liam Gallagher and Paul "Bonehead" Arthurs in aid of Global's Make Some Noise.
Johnny Vaughan will be joined by the former Oasis bandmates and an intimate audience of 200 fans.
Listen to Johnny Vaughan's show between 4-6pm tonight (6 October) for your last chance to get your hands on the coveted tickets.
Global's Make Some Noise supports young people living with illness, disability or lack of opportunity. On 7 October the third annual appeal day will see all Global's stations come together and support Global's Make Some Noise with a very special day celebrating the projects it supports with guests, presenter challenges and money can't buy prizes.