Liam Gallagher: I'll Quit Solo Career If Album "Bombs"
14 August 2017, 17:36 | Updated: 21 August 2017, 17:51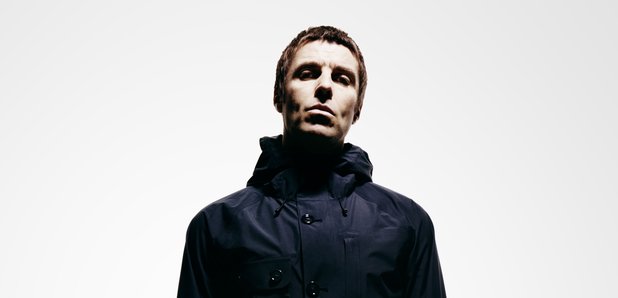 According to reports, the former Oasis frontman has said he won't release a second album if his debut isn't successful.
Liam Gallagher has said he won't release a second solo effort if his first album "bombs".
The Oasis legend is preparing to release his As You Were LP on 6 October, and has told the Daily Star there's "no real point" releasing another LP if his debut
As reported by the Evening Standard, the outspoken rocker told the outlet: "If the album comes out and it bombs, there is no real point doing another one".
"There is no point going through the rigmarole of interviews and touring if no-one wants it."
Then, referring to some rock acts who crossed over into dance music, Gallagher added: "I won't change genre. I won't do an EDM track to jump on that bandwagon and just to stay in the limelight as they say".
Meanwhile, las week saw Gallagher unveil another cut from his new album in For What It's Worth.
Watch the lyric video to the single, which is our Radio X Record Of The Week, here:
Speaking to Chris Moyles about the track Gallagher said: "It's a classic, man. It's the most Oasis-y song on the album, it's a top tune man."
See Liam discuss the track here:
Speaking about his debut record - which is set for release on 6 October - the Rock 'N' Roll Star also revealed he refused to include the saxophone on his new LP because it sounded "pervy".
Asked if the instrument almost made it onto the album, the Oasis man told Moyles: "They said 'It won't sound like a saxophone - we'll put it through a pedal and then it will fucking sound like a guitar'. I was like, 'I ain't nine mate, and you can't fucking pull that one over.'
"I was like, 'Well, there's a guitar there that can fucking sound like a guitar', I said: 'Get your sax, put the fucking saxophone away and get your mellotrons out'.
He concluded: "Fuck that shit, it's fucking Bryan Ferry, it's creepy. Saxes are creepy, man. They're like fucking pervy and shit, you know what I mean?"
Watch Chris Moyles Meets Liam Gallagher in full here:
Liam Gallagher's Wall Of Glass is set for release on 6 October 2017.