Liam Gallagher: Noel Sings Oasis Songs Like Dolly Parton
26 July 2017, 13:20 | Updated: 26 July 2017, 18:25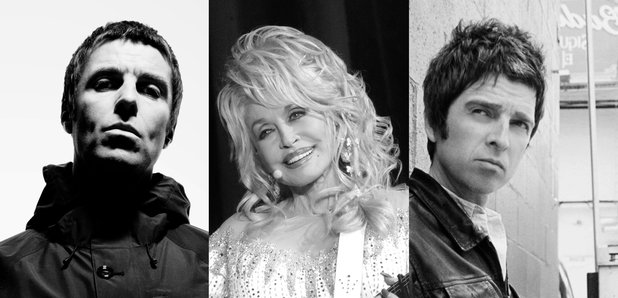 The outspoken rocker says fans should come to his gigs if they want to "hear Oasis songs done properly".
Liam Gallagher has hit out at his brother Noel, this time taking aim at his performance style.
Discussing his return to the stage with Zane Lowe on Beats 1, the rocker said: "If you want to come and hear Oasis songs done properly come to my gigs.
"Our kid's doing them like Dolly Parton."
He's not all about harsh words though, telling Lowe that he apologised to Chris Martin for the years of insults after meeting him at the One Love Manchester benefit concert.
"I got in the dressing room and said 'I apologise for everything I said before, I was being a dickhead.'
"He went: 'Nah, nah, nah, we fucking love it.' So I've got a pass."
See Gallagher sing Live Forever accompanied by the Coldplay frontman:
The Wall Of Glass singer also revealed he turned down the opportunity to perform with Foo Fighters at Glastonbury 2017, saying he needed more rehearsal time.
He may criticise his brother for the way he treats his Oasis vocals, but this year's Glastonbury festival saw him take on the Noel-sung anthem, Don't Look Bank In Anger for the first time ever.
Watch him perform the track, which he sung as a tribute to the victims of the Manchester and London terror attacks and for all those affected in the Grenfell Tower fire.