Liam Gallagher Hopes He'll Be "Brothers" With Noel Again
16 August 2017, 11:05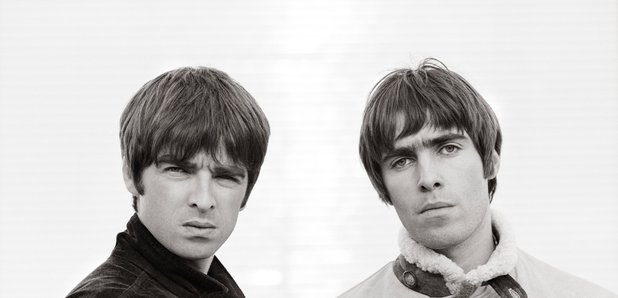 The Wall Of Glass singer has said reuniting with his estranged sibling is more important than an Oasis reunion.
Liam Gallagher says making up with his brother Noel is more important than an Oasis reunion.
The Wall of Glass rocker has been in a long-running feud with his 50-year-old sibling, and is adamant there's no hope of a reunion until they mend their rift.
Asked if it has always been his plan to get the band back together, Gallagher told Metro US: "My plan is to live my life. And one day, with a little hope, my brother and I will be brothers.
"That is all. What is Oasis? What is it?
"Oasis is Noel and me. If we do not understand each other, there is no Oasis.
"If we do understand each other, then possibly Oasis will return. But the important thing is that we will be brothers again."
Watch Gallagher tell Chris Moyles about the chances of an Oasis reunion in our video:
Meanwhile, the Manchester Arena has announced it will reopen in September with a star-studded benefit gig fronted by Liam Gallagher.
We Are Manchester will honour those affected by the terrorist attack in May, and welcome back live entertainment and its fans to the Arena.
Also on the bill will be Rick Astley and poet Tony Walsh, with a DJ set from Clint Boon of Inspiral Carpets.
All profits from the concert will raise money for the Manchester Memorial Fund, a charitable trust overseen by the Lord Mayor of Manchester which will go towards establishing a "permanent memorial".
Watch Noel Gallagher's reaction to the tragic events soon after they occurred this year:
A special charity show was set up in June by Ariana Grande that saw contributions by Coldplay, Take That and Liam Gallagher, making one of his first solo live appearances.

See him play a stripped-back rendition of Live Forever, with Chris Martin on guitar:
Watch our Chris Moyles Meets Liam Gallagher interview in full: