Liam Gallagher: Debut Solo Album Is "Finished"
8 June 2017, 11:18 | Updated: 8 June 2017, 12:35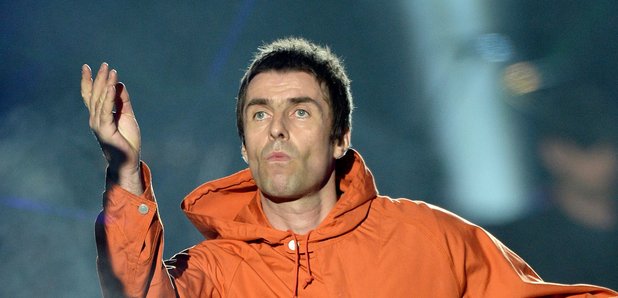 The former Oasis frontman took to Twitter to inform his fans of the good news.
Liam Gallagher has given his followers an update on the status of his forthcoming album.
The rocker took to Twitter to announce that As You Were - which will be his first solo record - is now complete.
Album finished as you were LG x

— Liam Gallagher (@liamgallagher) June 7, 2017
The album is yet to have a release date, but Gallagher has unveiled his first track to come from the record, Wall Of Glass, which he performed at One Love Manchester on Sunday.
His surprise performance at the benefit concert saw him open with Rock 'N' Roll Star, while he also performed a stirring rendition of Live Forever accompanied by Chris Martin on guitar.
Watch their performance here:
The night must have had somewhat of an impact on the Supersonic star, who praised Chris Martin and the Fix You band shortly after.
Speaking about his One Love Manchester appearance during an interview at The Netherlands' Pink Pop festival, he said: "They've never sounded so good have they, Coldplay?
"I was like that: 'Fucking hell you sound good man. I take back everything I've ever said about you. You sound fucking really good.'"
Asked if there was a risk he'd now be closely affiliated with the band, the Wall Of Glass singer replied: "I don't mind. Listen man. They're all right man. Chris is cool."
Watch the interview here:
Meanwhile, Liam Gallagher has said he's "all for" a chart battle with his brother Noel.
As NME reports, the outspoken rocker told Q Magazine: "Oh I'm all for it. Listen, I'll go toe to toe with any c***. If that becomes a fucking circus, then there's nothing new there, is there? I mean, I'm sure it'll (Noel's album) be fucking amazing.
"But it just won't be more amazing than mine."
Asked whether he thinks his estranged sibling is concerned about his comeback, he replied: "Course he's fucking arsed. He plays it like he don't give a fuck."