Liam Gallagher Compares Brother Noel To Robbie Williams
25 May 2017, 10:55 | Updated: 25 May 2017, 10:58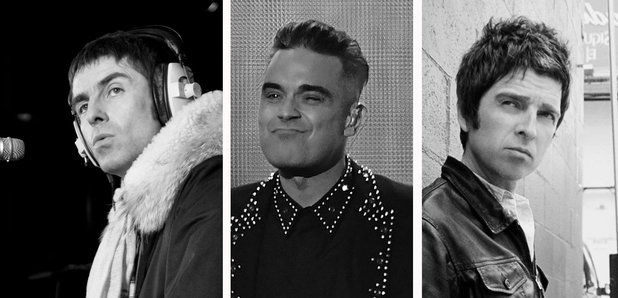 The Oasis man has described his estranged brother as "bland, naff and contrived" in a new interview.
Liam Gallagher has hit out at his brother Noel again- this time comparing him to Robbie Williams.
When asked if he regrets any of his comments about his sibling and former Oasis bandmate, the Supersonic rocker told ES Magazine: "No. Not at fucking all. I think he's had it easy off me. It's only sticks and stones, they won't break his bones. Wait till I bump into the cunt. Everything I say is the fucking truth. I've not even dug that deep yet."
The Live Forever rocker added: "I don't know what world he lives in, and I wouldn't want to live in it, believe you me, because it seems very bland, naff and contrived and just… What? He's like the new Robbie Williams or something. It's fucking weird."
Gallagher - who is preparing to release his debut solo album this year - also revealed he's been given a hand writing by Adele's producer.
Speaking to the outlet, he mused: "It is what it is, mate. I didn't write Live Forever but as soon as I sang it, I made it my own. I class myself as a rock 'n' roll singer who writes the odd tune now and again. And that is it. I'm not going out saying I'm Bob Dylan.
"Ideally, you want to do it yourself. But I can't write those f***ing big songs. I'm limited. My verses are up there, but I just can't do that next bit."
The full interview appears in this week's issue of ES magazine, which is out now.