Liam Gallagher Calls Noel A "S**t Bag" And The Media "C**ts"
4 October 2016, 11:24 | Updated: 4 October 2016, 17:48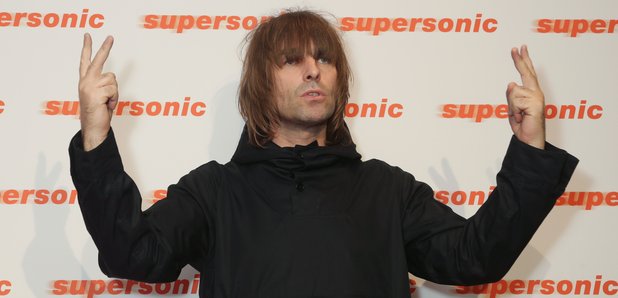 The former Oasis frontman reckons he would have been "hung" by the press if he didn't attend the Supersonic premiere.
Liam Gallagher has hit out at his brother Noel for failing to make the premiere of the Supersonic documentary and the press for not pulling him up on it.
The Mat Whitecross-directed film was debuted in selected cinemas on Sunday 2 October, and included a live Q&A with the outspoken frontman.
However, Liam took to Twitter after the night, to label his sibling a "shit head" for blanking the premiere... and he had a few choice words for the "rags" too.
Noel Gallagher aka shit bag blanks premiere not 1 fucking rag mention it if it was the other way round I'd be hung bunch of cunts LG

— Liam Gallagher (@liamgallagher) October 3, 2016
And he was just as verbal on the night itself. When asked by Sky News about his brother's absence, he said: "He won't be here - he's in one of his really, really, really, big houses, probably eating tofu, while having a fucking face peel, ain't that right, man of the people?"
Watch his epic rant in action here: